Utilizing eye-catching images is the key to winning over
Amazon customers
in this age of mobile shopping and the rising desire for interactive experiences. We've covered everything from gripping product videos that convey your company's core values to immersive 360-degree views that inspire trust.
 Our A+ Premium solutions will elevate your listings, regardless of whether you're an experienced seller or just getting started on Amazon. Make your items stand out and give your consumers an experience that will stay in their memories forever.
Unlock the Magic of Cinematic Product Presentations
Traditional marketing techniques need to be revised to stand out from the competition in the digital era. The secret weapon? Immersive videos!
Cinematic Product Presentations
Discover the Power of Visual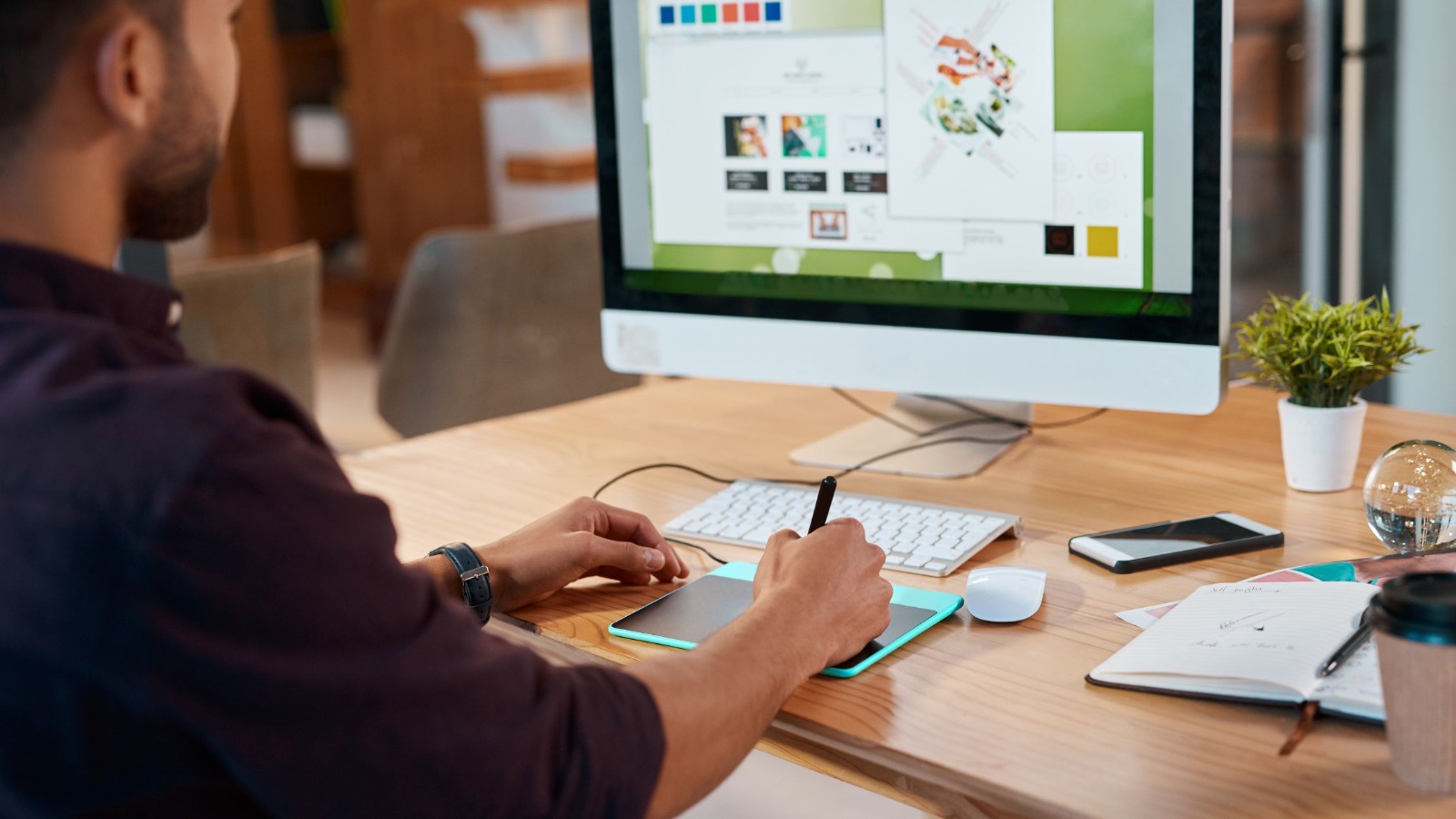 Cinematic product presentations are fresh air when attention spans are getting shorter. These aesthetically unique films take your viewers to a world of emotions and imagination while showcasing your items in the best possible light. 
You can bring your items to life and make an impression that lasts beyond the screen by fusing stunning imagery with gripping storylines. 
 Exclusive Behind-the-Scenes Video Content
Successful branding is built on the foundations of authenticity and openness. Exclusive behind-the-scenes videos give your consumers an inside look at your company's operations. Share the zeal, commitment, and imagination that went into developing your items. 
Create devoted clients who feel valued members of your brand's family by developing a closer relationship with them.
Story-driven Brand Videos
Your brand has more to say than just what goods it sells. The secret to revealing that narrative and creating an emotional bond with your audience is through story-driven marketing videos. These potent videos can arouse feelings, foster loyalty, and inspire trust.
 You become more than simply a salesman when you engage your audience with compelling storytelling; you become an essential part of their life.
How Immersive Videos Affect Amazon Selling?
Immersive films tremendously impact Amazon, a marketplace with intense competition. They can convert infrequent visitors into devoted patrons. 
Sellers that use this cutting-edge marketing strategy will benefit from improved consumer interaction, higher conversion rates, and more product exposure, to name a few benefits.
Taking Advantage of the Amazon Video Opportunity

 With the emergence of Amazon Video Shorts and other visual distribution channels, merchants now have greater access to the tools necessary to produce engaging films. 
Take the chance to capture the attention of potential buyers as they peruse your
product listings
. There are countless possibilities, from a quick cinematic teaser to a brand story.
Mastering Amazon Product Photography for Conversions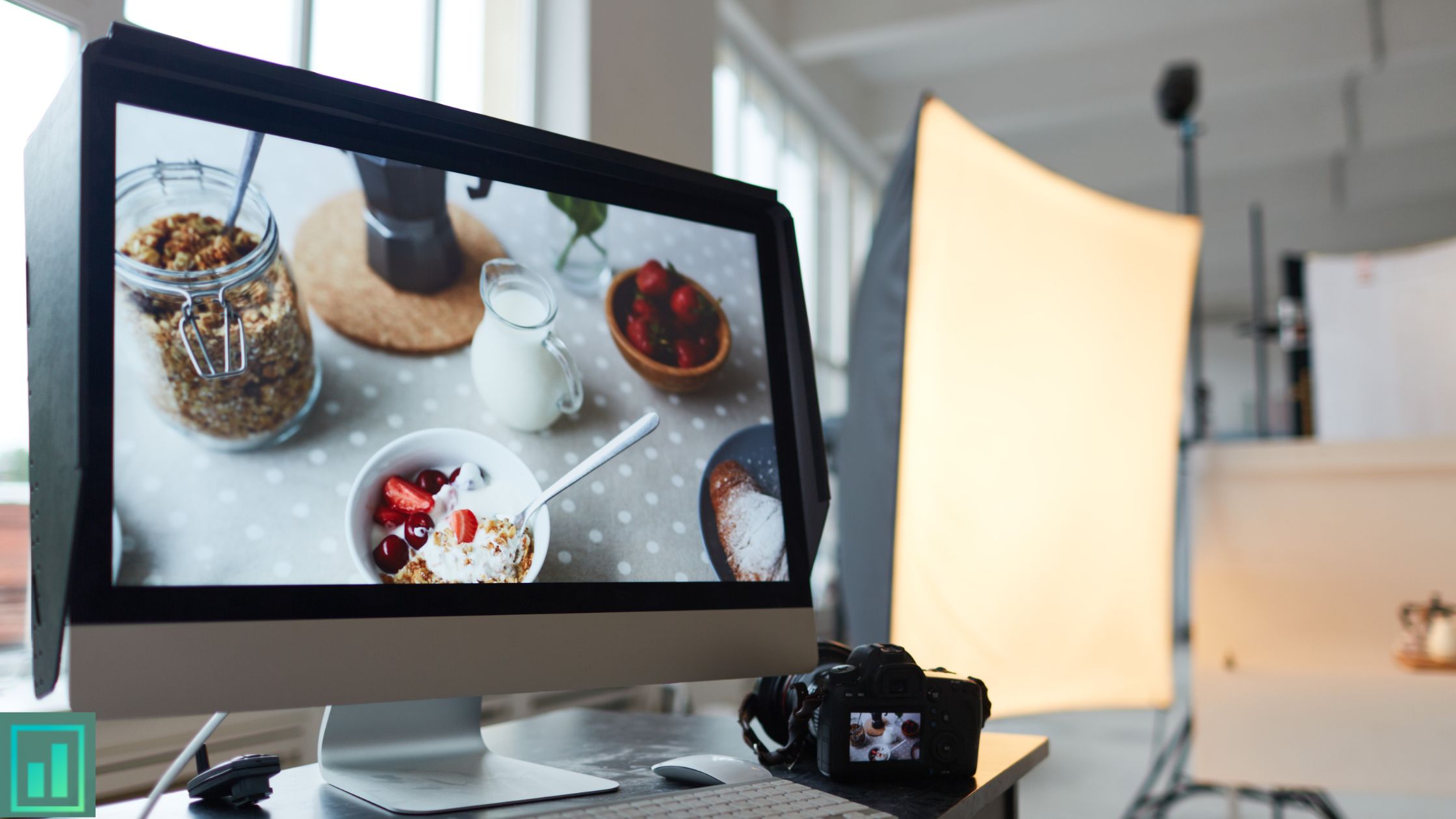 People often say a picture is worth a thousand words, and on Amazon, an image is worth thousands of purchases. The key to your success as an Amazon seller is your product photography. Customers now want visually appealing content that conveys a message and leaves an impression.
Showcasing Features in High Detail
A number of Amazon customers
are cautious when choosing products because they understand that the devil is in the details. Your success depends on taking detailed product photos. Display your product's complex features, textures, and design components. 
Your clients will enjoy the transparency and be more likely to make a confident purchase if you use zoomable photos that show the small print and close-up photographs that catch every detail. 
 Capturing Customer Aspirations Through Resonant Lifestyle Photography
Amazon's customers purchase things and the lifestyle that goes along with them. With lifestyle photography, your consumers may visualize how your product fits naturally into their lives. Make situations that appeal to emotions and wants by making them sympathetic and aspirational. 
Demonstrate how your product works by resolving issues and integrating it into your consumers' everyday routines. 
Breaking the Visual Norm
Creativity is your hidden weapon in a sea of generic product photos. Make yourself stand out by employing unusual perspectives that draw interest. Experiment with various viewpoints and compositions to produce visually arresting photographs that grab attention and have an effect. 
Your product listings gain excitement and vitality when you employ creative perspectives, which also help you stand out from the competition and boost interaction. 
Visual Storytelling's Power for Conversions
Your use of visual storytelling may or may not impact your sales. It takes more than simply taking pictures to master the art of product photography; you also need to tell a story that engages your target market. 
High-detailed features, lifestyle photography, and imaginative angles create a compelling visual account that increases
Amazon sales
and client loyalty.
 Acknowledging the Potential of Enhanced Product Listings
 As Amazon develops, the need for eye-catching product photography has increased dramatically. There are many chances to highlight your visual masterpieces and improve the presence of your business using Enhanced Business Content (EBC) and A+ Content. 
Use these capabilities and upgrade your product listings to give customers a memorable shopping experience that keeps them returning.
Amazon Visual User Guides and Tutorials 
Using graphic user manuals and tutorials is a potent tool for
Amazon sellers
. Join us as we explore how visual troubleshooting, clear how-to instructions, and step-by-step product demos may all be used to streamline the product interaction process. 
Demonstrating a product step-by-step
Customers respect simplicity and use. With clear, concise step-by-step product demos, you can take your consumers on a journey while guiding them through the installation and use of your items.
 When complicated procedures are broken down into simple stages using visuals, you can give your clients the confidence they need to use your goods fully. 
How-To Visuals for Easy Understanding
Use simple how-to illustrations to instruct and educate your consumers. Customers all across the globe may more easily understand product instructions because of the unique capacity of visuals to transcend language boundaries. 
Your consumers will feel more confident and at ease throughout their product experience if you offer information aesthetically. 
Visual Troubleshooting: Converting Problems into Solutions
Now and again, even the best goods have a glitch. By offering your consumers simple, efficient fixes to frequent problems they could have, troubleshooting with visuals saves the day. Your consumers will be happy and thankful for your exceptional service if their issues are quickly fixed, and graphics illustrate each step well. 
Customer Satisfaction and Visual Guides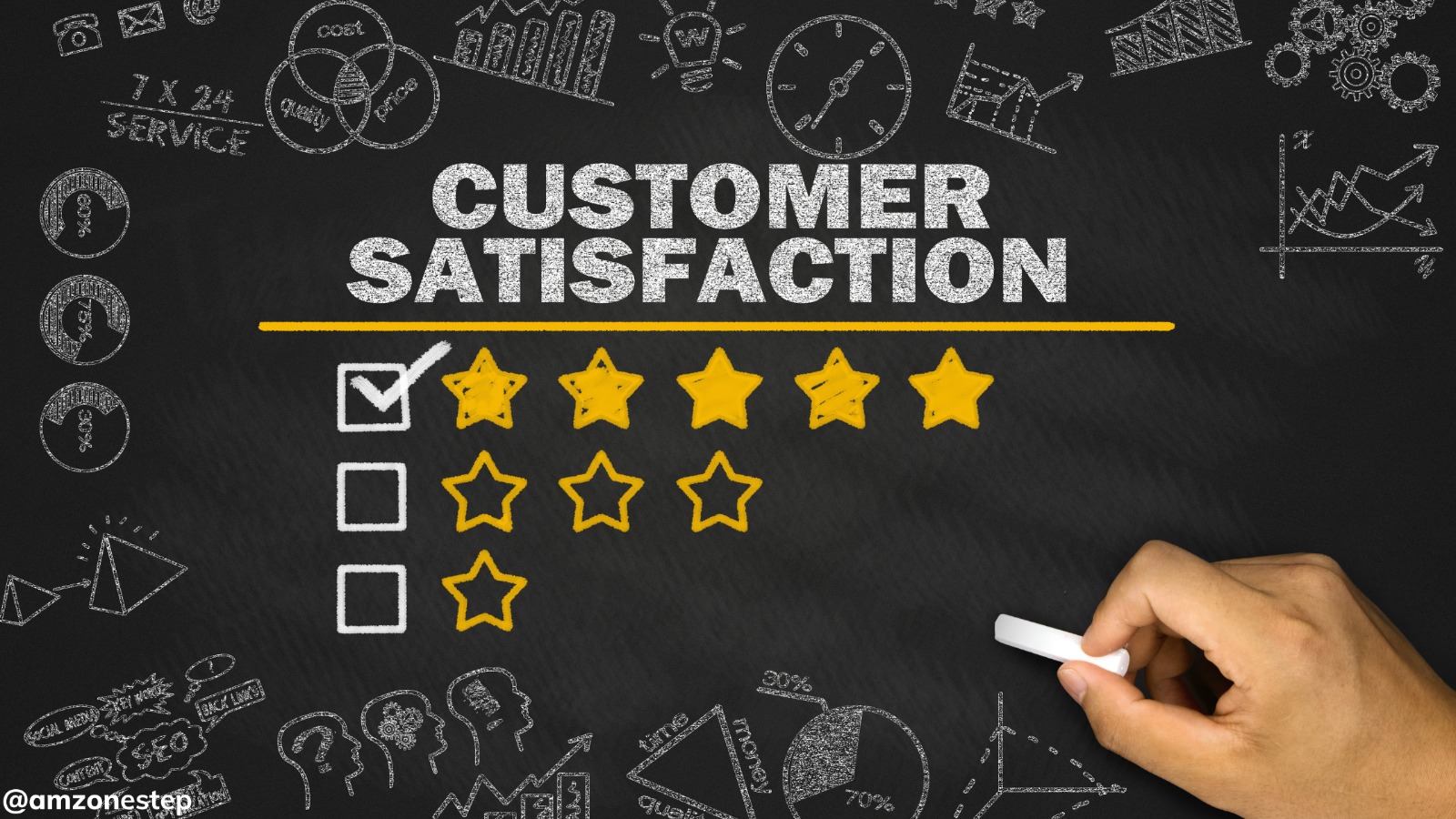 Customer satisfaction levels significantly affect how successful your
Amazon business
is in a competitive e-commerce environment. 
Visual user manuals and tutorials are essential for boosting consumer confidence, decreasing customer annoyance, and encouraging positive comments, all of which improve the reputation of your product and encourage repeat sales.
Using Gamification to Engage Customers Visually
Customer involvement is the key to effective e-commerce in the modern day. Through gamification, you, as an Amazon seller, can change how your consumers purchase entirely.
Transforming Shopping into Play
The purchasing process is made enjoyable with engaging visual challenges. These tasks, which might be a puzzle, memory game, or treasure hunt, give your product descriptions a lively feel. You can stand out from the competition by allowing your clients to engage visually with your brand. 
Turning Exploration into Adventure
Customers may need help finding Amazon items since so many exist. This procedure is made into an adventure by gamifying the product discovery process. Including aspects of surprise, discovery, and reward may pique interest and keep clients interested as they participate in a fun and engaging investigation of your offers. 
Visual Quizzes for Engagement
Everyone enjoys a good quiz, right? Visual tests are a fun approach to assess your consumers' knowledge and preferences while providing entertainment. 
These quizzes increase engagement and provide a sense of camaraderie with your business, making your consumers feel like members of an exclusive group. They can include product-related knowledge or personalized suggestions.
The Power of Gamification in Building Customer Loyalty
Gamification promotes a deeper emotional connection with your consumers and goes beyond just entertainment. You improve relationships with your brand by including a fun and challenging factor. 
This interaction results in a rise in client loyalty, word-of-mouth recommendations, and a passionate following of brand evangelists.
Dynamic Amazon Visuals for Product Launches and Pre-Orders
Launching a new product on Amazon may be thrilling, and how you do it can significantly impact its performance. With the help of dramatic images, you can generate interest, heighten anticipation, and make your product launch an occasion to remember.
Read More:
 Teaser Videos and Countdowns
An Exciting Lead-Up to the Big Reveal Use enticing teaser videos to tease, tantalize, and leave your viewers wanting more. These quick, captivating videos give viewers a taste of the thrills they may expect on launch day. 
When combined with a countdown, anticipation increases, creating an urgency that encourages people to mark their calendars for the big unveiling of your goods.
The Appeal of Early Access
Give exclusive pre-order images to your most devoted consumers and early adopters as a reward. These images provide viewers with a preview of what is to come, create a feeling of exclusivity, and encourage them to reserve their place in the first round of purchasers.
 Pre-order experiences that are intriguing help you generate interest and commitment that endures.
 Launch Day Visual Celebrations: Making an Impressive Entry
Your efforts have culminated on launch day. Thus, it is worthy of celebration. Create an immersive experience that celebrates the introduction of your product by adorning your product listing with visual fanfare, such as captivating banners and launch day videos. 
You may maximize the effect of your new release and create a lasting impression on your clients by making your launch aesthetically memorable.
Creating Amazon Visuals for Targeted Advertising Campaigns 
Tailoring Messages to Specific Audiences
Advertising success depends on knowing your target market. By using demographic segmentation, you may divide your target audience into different groups according to their demographics, interests, and behaviours. 
You may build customized communications that connect with specific clients by using graphics suited for each market category, boosting relevance and engagement.
Forging Emotional Connections
Addressing consumers by name is just one aspect of personalization; another is using imagery to build an emotional bond. Customers are shown items that match their tastes and previous behaviours by personalizing ads with consumer data. 
This degree of personalization increases the chance of conversions by fostering a sense of understanding and worth.
Dynamic Retargeting Visuals
Dynamic retargeting images keep your business at the forefront of potential buyers' minds throughout their purchasing trip. Customers are reminded of what they expressed interest in via personalized product suggestions based on their browsing history, which motivates them to purchase. 
Visual Personalization's Effect on Amazon Advertising 
Graphic personalization is the secret ingredient that sets your campaigns differently in a digital environment saturated with adverts. Your adverts will be more compelling and successful if you use customized images to target particular groups since it shows you have a thorough awareness of their wants and preferences.
Making the Most of Amazon Advertising Solutions
 Amazon offers a variety of advertising solutions to improve your graphics and targeting options—use sponsored brands, displays, and products to precisely reach your target audience. 
Utilize the creative potential of these aspects to make your advertisements stand out and have an impression on clients long after they see them.
Visualizing Amazon Sustainability and Eco-Friendly Practices
Amazon is devoted to minimizing its environmental effect since it is a leader in the business and understands the value of eco-friendly practices. Join us as we examine the potential of visual storytelling to highlight Amazon's environmental efforts.
Transparent Supply Chain Visuals
To effectively convey Amazon's dedication to ethical sourcing, it is helpful to visualize its transparent supply chain. Customers that value environmentally friendly options can have faith in Amazon by seeing examples of its sustainable business practices, ethical sourcing, and fair labour practices. 
Green Packaging Initiatives
Amazon's attempts to cut waste and use eco-friendly materials are demonstrated in green packaging images. Amazon may encourage customers to make sustainable decisions by highlighting biodegradable, recyclable, or reusable packaging options. 
Customers are inspired to adopt green purchasing practices by seeing examples of creative packaging designs and eco-friendly materials.
 Environmentally Aware Infographics
Infographics effectively inform customers about Amazon's sustainability activities and the benefits of making environmentally responsible decisions. Amazon may encourage customers to actively participate in environmental protection by clearly and openly displaying this information. 
Visual Sustainability's Effect on Communication
Images act as a link between Amazon's dedication to sustainability and shoppers looking for environmentally friendly products. Those on green packaging arouse favorable connections, and ecologically responsible infographics provide users the power to decide with knowledge.
Elevating the Customer Experience with ChatGPT
Amazon continues to set the bar for the consumer experience in the ever-changing world of online shopping. The customer experience now achieves new levels of enchantment, personalization, and engagement with the help of ChatGPT.
Enchanting Conversations with ChatGPT
Say goodbye to static interactions and hello to enchanted conversations with ChatGPT. Customer contacts become more engaging and memorable when ChatGPT adds a human touch. ChatGPT converses with clients, responds to questions, gives suggestions, and creates a personalized experience out of each contact. 
Personalization: Your Key to a Happy Client
Personalization is crucial in the age of the consumer. Amazon can provide each consumer with a unique experience because of ChatGPT. ChatGPT guarantees that product recommendations, offers, and content are exactly what clients want by comprehending their preferences, purchase history, and browsing behaviour.
Participation Unleashed
 Static material is no longer relevant. With the aid of ChatGPT, Amazon can design engaging, interactive experiences that draw customers in and keep them coming back for more.
 ChatGPT transforms the shopping experience into entertaining, immersive, and personalized through interactive product explorations and quizzes. 
24/7 Assistance and Support
Customer service is the foundation of any flourishing Amazon brand, and ChatGPT offers 24/7 assistance and support. Customers' pleasure and loyalty are increased since they can always seek help, solve problems, and obtain immediate responses to their inquiries.
Amazon Customers with Dynamic Visual Content – Dos and Don'ts
Dos
Use expert graphics and imagery to make the most of your items' outstanding attributes. Clear and appealing visuals improve how customers perceive your company and its goods. 

Incorporate your brand's messaging and identity into your visual material. Customers are more likely to recall and associate your brand with consistent visual presentation, promoting loyalty and trust.

A sizable number of Amazon customers purchase on their mobile devices. Your dynamic visual material is optimized for mobile viewing to ensure that all clients have a smooth and satisfying experience. Incorporate interactive features to engage customers actively. 

Include functions like zooming, hotspots, and 360-degree product views to promote exploration and increase consumer interaction. 

To personalize visual material, use client data. For a more focused and pertinent experience, customize suggestions, offers, and product displays depending on consumer behaviour, preferences, and purchase history.

Use graphics to illustrate the uses and advantages of your items. Highlight the services and benefits of your products. Potential clients may easily understand the value of your items through lifestyle photos and infographics. 

Create an engaging visual narrative that tells a story about your brand and goods by using images to convey a story. 

To encourage viewers to do the desired action, such as purchasing, subscribing to a newsletter, or exploring other items, provide clear and noticeable CTAs in your visual content. 
Don'ts
Avoid overwriting the text in your graphic material so that it overwhelms viewers. Visuals must be eye-catching and straightforward to comprehend. Use pixelated or low-quality graphics sparingly since they could give people a wrong impression of your brand. 

Spend money on the highest quality images to demonstrate your attention to detail and professionalism. 

While interactive features are beneficial, keep them simple. Ensure the interactive elements are simple and intuitive to improve rather than hinder the consumer experience.

Customers should not be misled by visual material; therefore, be truthful and open about it. Avoid employing graphics that might damage your reputation and client confidence. 

Use careful visuals to ensure your audience is adequately supplied with enough images. Create a well-rounded display that supports your product descriptions and improves the browsing experience. 
Conclusion
A+ Premium turns Amazon product listings into engaging experiences that fascinate customers with beautiful images that highlight the most significant features of the items. 
Sellers that embrace the power of dynamic visual content enhance their Amazon presence, differentiate themselves from the competition, and increase conversion rates. Enter the world of A+ Premium now, and let dynamic visual content be your doorway to consumer engagement and happiness.
Don't miss out on this opportunity to enhance your Amazon business. Embrace A+ Premium now and witness the transformation of your product listings into captivating shopping experiences!
Hi there! I'm the content marketing and branding specialist for AMZ One Step. I work hard to create engaging and informative content that helps our readers learn more about Amazon selling and how to make the most of their businesses. I love spending time with my family and exploring literary works when I'm not writing or working on projects.