When I was new to Amazon, I didn't expect well. I just started with selling a few books and DVDs with no higher expectations. But, to my surprise, it worked very well for me. I left my job after few years and started working as a full-time Amazon FBA Seller.
So here I am going to show you how to sell on Amazon and start making money through it.
You might be pissed off with your low-paying job or are looking to find ways to increase your' earning online. Because financial freedom is what we all want? If this is the case, you have landed the right place.
Selling online nowadays is a viable option for living. And off course, it can do wonders if you do things in the right way. With home to billions of customers every year, Amazon FBA has a strong allure in today's world as it gives the seller an opportunity to grow their retail business.
But before I proceed, I would like to answer a frequently asked question by people.
Do I need a huge investment to earn through Amazon?
No, you don't. You can start with little to $500 in the start and can eventually increase your investment later on. Amazon works differently, as unlike Google, it is a platform where consumers come primarily to buy something not to roam around reading stuff and then leaving.
If you're a beginner in Amazon FBA, simply follow this guide.
How does Amazon FBA Works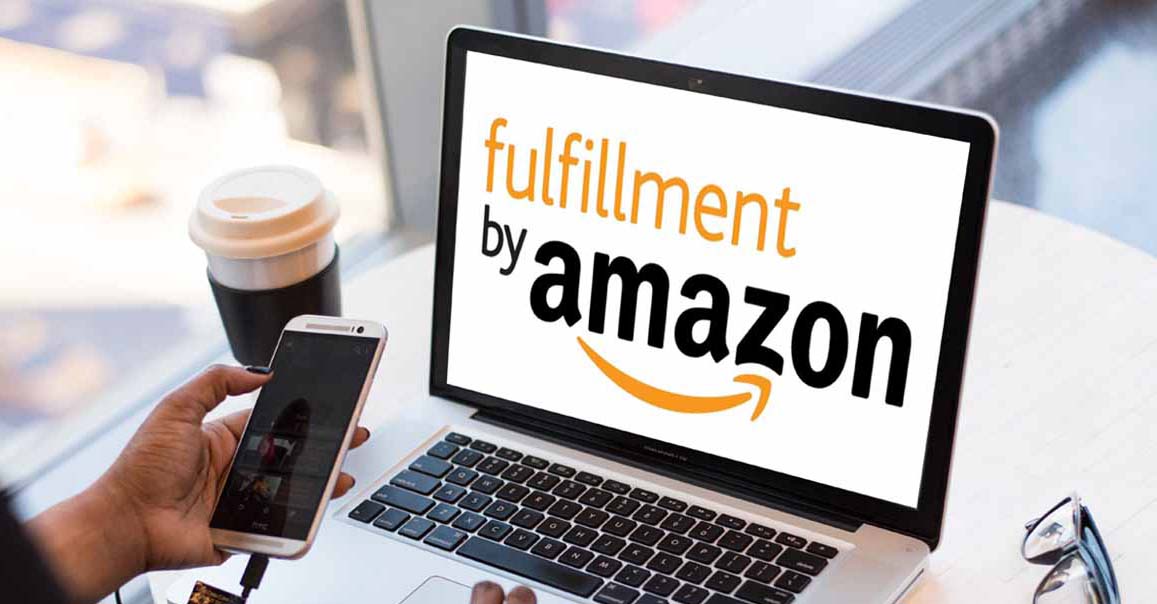 So, let's get started with the basics of Amazon. This is how Amazon works:
Deliver Products to Amazon – Upload products on Amazon – Consumer buys the product – Amazon Picks up the product – Shipped by Amazon
You are required to send your product to the Amazon centers. They have big warehouses that are managed by the Amazon employees and robots.
Your products are handled with care! Amazon holds strict policies when it comes to keeping products safely. If by chance, your product is damaged for whatsoever reason, Amazon pays you the full retail prices of that specific product.
The transactions are fully automated. When the customer places an order, the Amazon takes care of your transactions as the entire process is automated.
Your product is then shipped to the customer.
Amazon also takes a follow up with the customer regarding the quality of the product. So they take care of that as well!
This does sound easy. What are you supposed to do on your end? Let's go step by step:
1) Chose a product to sell
You really don't need to invent the product unless if you want to. You can find high-demand products on Alibaba that puts you in touch with thousands of manufacturers who are selling products on wholesale rates. This is where you can order products online and get it shipped to the Amazon Warehouse.
Let say you want to sell 'Yoga Mats'
Go to Alibaba.com and search 'yoga Mats' on the search bar.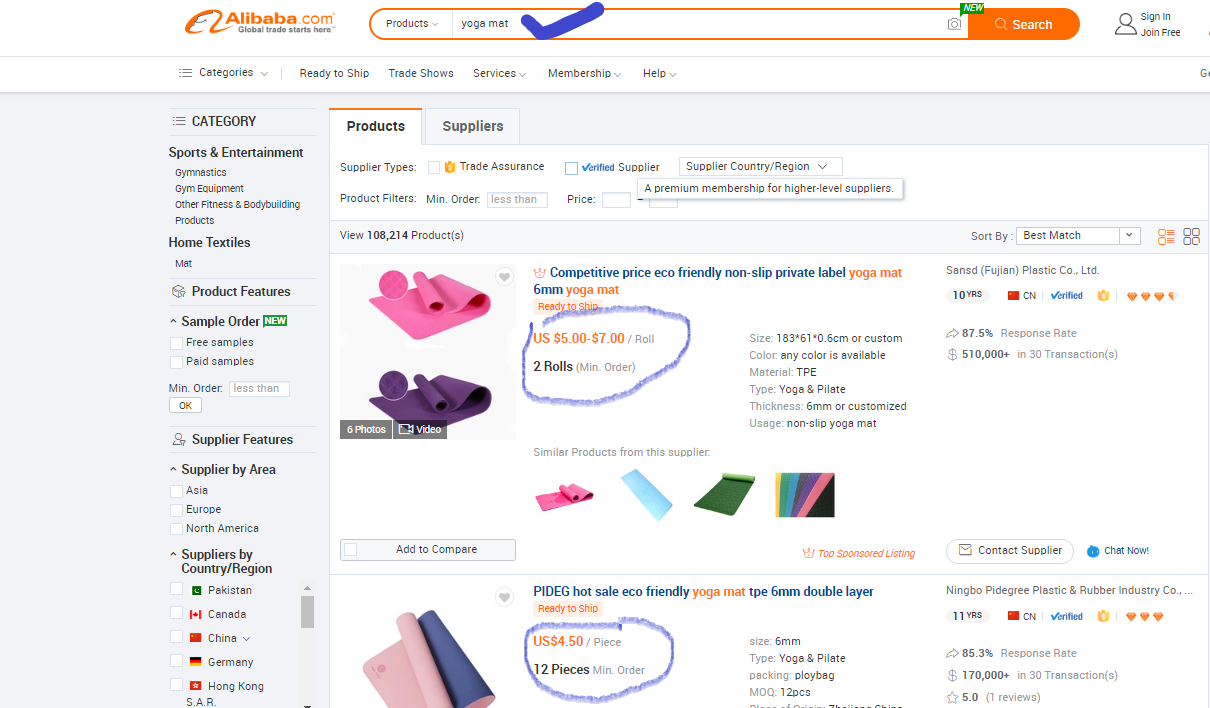 You can order products from the supplier and get your brand label printed on it. You can order different products from Alibaba on a vast quantity and sell it on your own pricing. The profit margin is generally high. But, off course it would involve amazon fees as well.
2) Keep the inventory in stock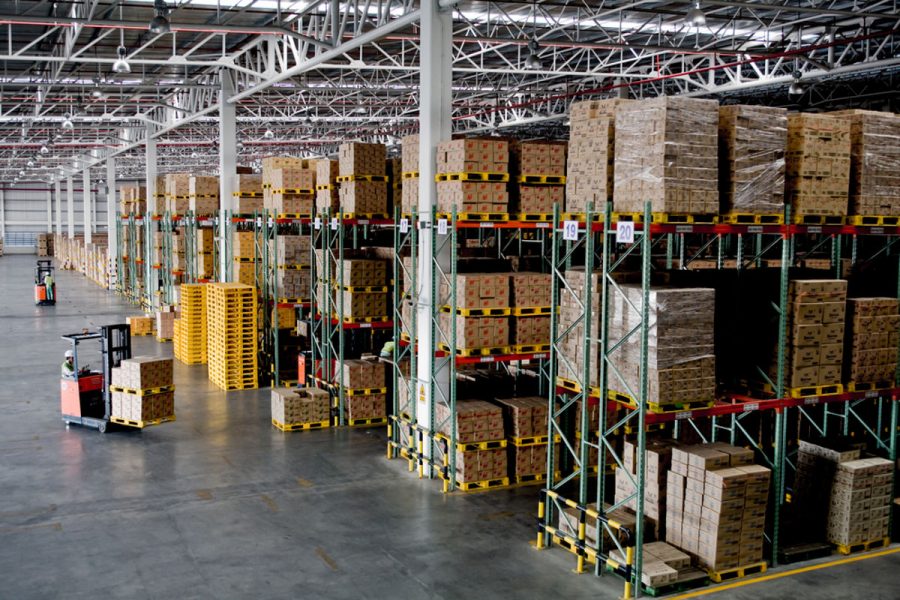 Off course, you have to take care of that. However, Amazon helps you with the stock as well. It notifies you when the inventory is running low.
3) Advertisement.
Now, this is where you need to work hard. No need to panic, it's easy too. You just need to learn the basics of Amazon Advertisements techniques that would involve the need to target the right people with the right strategy. How do an Amazon Algorithm works?
Without getting into the complexity of the algorithm, Amazon FBA works around the following areas:
Popularity
Images
Reviews
Price
Content
Ctr
Is eBay better than Amazon?
In my opinion, 'No'. Because, you have to deal with the transactions, stock, advertisement and almost everything on your own in eBay. But as in Amazon, you just need to take care of the stock and the exposure. It's always better to do things in an easier way, isn't that? You can also read the guide on eBay vs Amazon.
How much Amazon Charge on each sale?        
A 15% referral fees is what Amazon charges on all the sales. However, some inventories like DVDs and Books have additional fee.  If you are a part of Amazon FBA (as described above), Amazon will also deduct fees of shipping your product (The fee is quite lower than what it would cost you if you ship yourself).
If this sounds a bit worrying to you, then let's understand it a bit deeper.
If you do the handling and shipping task together with the transaction problems yourself, it will cost you much higher than what Amazon charges. So it's all good!
How Profitable is Amazon Selling?
To be quite honest, it is very much profitable. If you are buying a Yoga Mat of $1 from Alibaba, you can easily sell it on an amount of $15-$20 in Amazon.
If you are getting a $10 profit on every sale and are getting a minimum of 10 sales per day, this sums a pretty great amount (for the start of course).
$10 (Profit on every product) x 10 (sales) x 30 (Days in a month) = $3000!
Ask yourself this question, how different your life would be with an extra $3000? I know your answer, so let's cut it short.
Concluding the Basic Idea of Amazon FBA For Beginners
Do comprehensive research on the competitive products that are hot in the market. You can choose various tools to find out user trends and searches.
AMZ WordSpy is an innovative tool that helps you discover the user searches around the world.
Even Amazon tells about the popularity of products in the market. The matrix located at the top of Amazon 'Best-Seller Ranking' is primarily made to speak up the product's demand in the Amazon Market. buy ambien online europe https://www.livermedic.com/
But, does it necessarily means to choose a product that has high demand? Off course, not!
In this world, you have to create the need. The rest would happen eventually.
Next, develop a marketing strategy according to the Amazon algorithm. A quality content together with fine creative images is what you need in the first place. Moreover, you can go for PPC to promote your sales and visibility in one-go.
If you have planned to enter into the Amazon world, it's time to take a step forward. You can also find our free eBook for complete Amazon FBA guide.
Hi there! I'm the content marketing and branding specialist for AMZ One Step. I work hard to create engaging and informative content that helps our readers learn more about Amazon selling and how to make the most of their businesses. I love spending time with my family and exploring literary works when I'm not writing or working on projects.