Amazon conferences are great for independent Amazon sellers to network, learn, and find new service providers that can help them to take their business to the next level. But before you book that plane ticket, you're probably wondering…
Is attending an Amazon conference worth it?
Let's find out.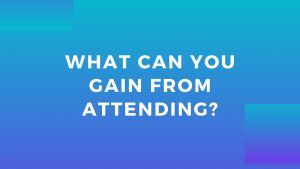 What Can You Gain from Attending?
Networking: You won't believe how many people you'll actually be able to meet over two or three days. Many interactions may simply be a conversation with another seller, but others may be conversations that can alter the future of your business.
Opportunities may arise that you never would have expected just by starting a conversation.
If you talk to other sellers, you may find they can offer advice if your business is having an issue as they may have once been in your shoes. You may also find yourself being able to provide advice to another seller. It can be nice to get to
know others within the Amazon
space and feel more a part of the community.
Knowledge: The wealth of knowledge that you can access at these conferences is astounding.
You can learn about different service providers and how they can help your business grow. You can learn from a workshop about how to tackle a specific problem affecting your business. It is also great to talk to other
Amazon sellers
about their Amazon journey.
With Amazon being an everchanging platform, you need to stay up to date on all the latest trends and techniques to be the top competitor within your niche. Coming to one of these conferences can provide you with all of this information and more and ensure that you're in the know.
Service Providers: There were so many companies that I didn't even know existed until I attended my first conference.
Suppose you are having trouble managing your PPC, then there's a company for that. If you need to exchange foreign currency or need help expanding into a new country, there are companies that can help you with that as well!
And of course, if you need Amazon product photography done, the best place to get that done is with
AMZ One Step
.
They say if you struggle with a part of business, hire someone to get it done, and that's what many of these service providers can do for you.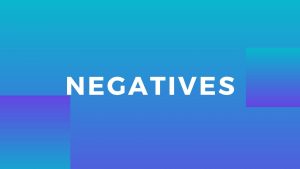 Negatives
Costs: Probably the most substantial factor holding many people from attending is the cost.
These conferences are by no means cheap. I'll provide an estimated cost breakdown for the average conference, but keep in mind this is very generalized:
• $1000 for a pass to the conference pass.
• $500-1000 for hotel stay depending on how many days
• Anywhere from $400-$1000 for travel depending on how far you have to go
• $500 for food
• $100 per networking event/afterparty
Travel: Travelling can be a pain point for many people, and if the conference is across the world, you could be in for a long ride.
Covid has also impacted how we all travel, and travel laws can vary from country to country. It's worth noting that you may have to pay for tests as well as quarantine when coming back from a conference. But like I said, where you live will dictate what rules you'll have to adhere to when traveling.
Time: This may or may not be an issue for you, depending on how your business operates. Some people are in a stage of business where their business needs constant attention, and they do not have the time to run a business and attempt to grasp the whole experience of a conference.
I would recommend waiting until you can at least automate your business after hours back at the hotel so you can focus on everything going on at the conference. There's no point in doing a subpar job of managing your business and not getting a full experience.
Wait until you can delegate the time to actually attend and focus on learning from the conference.
No Guarantees:
I can't tell you whether you're going to find value in going to one of these conferences or not. They by no means guarantee that you will find that perfect connection or
Amazon service
provider that will aid you in exponentially growing your company.
What I can guarantee is you won't know unless you go.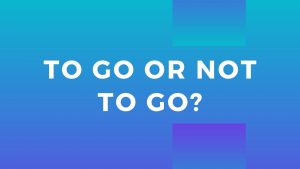 To Go or Not to Go?
If it fits your budget, I would recommend that you visit one of the conferences. And if it doesn't, save the money over the next year or two and then go.
What I underestimated when going to my first conference was how valuable it can be for even the average person. I had initially thought you had to be at a certain stage in your Amazon journey to find value in it.
But that's not true.
You don't have to be a seven-figure seller to find value in one of these conferences; I met plenty of sellers who had only been in the space for a few months. In fact, I met people who were simply thinking of
selling
on Amazon and wanted to find out more before they made the leap.
The number of people I met with tips and great advice that could help any
Amazon seller
was unbelievable.
There are some pros that you'll meet who are incredibly knowledgeable. Most are more than willing to take a minute to converse, as are most people post Covid.
I learned so much about Amazon in such a short amount of time, and if I hadn't attended, it would have taken me weeks, if not months, to collect that much info.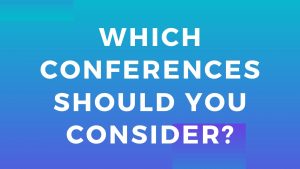 Which Conferences Should You Consider?

You'll have to do your own research to find out which conference best suits your needs, but here are a couple of very popular events amongst Amazon sellers. I've provided a brief overview as well as a link to their websites so you can check them out!
1. Prosper Show: This is a conference that takes place in Las Vegas that helps to teach Amazon sellers how to make their business more profitable. You can meet service providers that can potentially help you to scale your business more efficiently.
There's tons of speakers and workshops that can help you to learn about how you can fix a problem or how to improve in some area of your business.
But when is Prosper Show 2022?
2. ASGTG: This is an event that takes place in Brooklyn that seeks to educate third-party Amazon sellers and provide them with support in their Amazon journey.
3. 7 Figure Seller Summit: This one is online and FREE! This is actually an online event with 30+ masterclasses for you to attend. You can learn about how some of the top e-commerce sellers in the game grew their businesses. It's a perfect event for you to 'attend' if cost is an issue for you to reach other events.
4. retail X: This is a conference that takes place in Chicago and helps to teach people about new actionable insights and takeaways. You can also strengthen your network by connecting with retailers and brands that can help you to grow your business.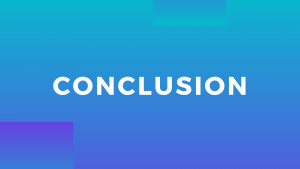 Conclusion
Hopefully, this blog has helped you to better understand whether attending one of these conferences is for you.
As I said, in my opinion, it can be very beneficial if you can afford it. And who knows, you may even see me at one of these shows in the future.
So be sure to stop by the AMZ One Step booth and say hi if you end upcoming!