News has recently been announced that Amazon will be adding Pakistan to its approved sellers list. This is fantastic news for existing Pakistani sellers and many who have wanted to start selling on Amazon but couldn't because of existing regulations within the country.
The relationship that Amazon and Pakistan have had over the last 10 years has been a rocky one to say the least, but now they're giving it another go. So how are 2 million Pakistani sellers expected to start selling on Amazon in the next 6-12 months?
Well, with immense pent-up demand from 10 years of being blacklisted, the people of Pakistan are ready to take advantage of the opportunities that being back on the Amazon sellers list has to offer.
Read More:- AMZ One Step Vs Jungle Market – The Best Marketplace for Amazon Sellers
In this blog, we'll look at the history of Amazon and Pakistan, the Pakistani Amazon situation right now, how the situation is changing, what impact this will have on Pakistan, and what this will mean for sellers around the globe.
The History of Amazon and Pakistan:
Although Amazon has never officially stated why Pakistan was not on the registered sellers list until this point, we can speculate as to why this is the case.
Supposedly, Pakistanis were able to sell on Amazon up until 2011. What ended up happening was many Pakistani sellers were dropshipping. The issue with the drop shipping was that products would often arrive at a buyer's home, and then they would come to find the product was not at all how it was advertised on Amazon. These sellers were not involved in the quality control of these products, so buyers were at the mercy of the manufacturer. Packages were getting lost, and there was no real way to hold the seller accountable.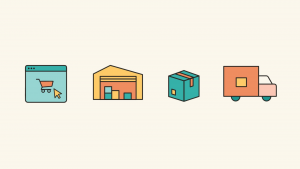 Not only did this make the Pakistani sellers look bad, but it put Amazon's reputation in question. Why would anyone want to shop on a site where you don't get the product that was described to you? The trust in Pakistani based sellers and their supply chains began to crumble.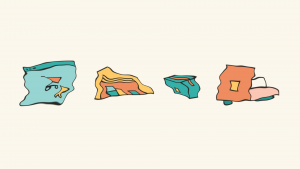 Mix in the other factors like no e-commerce laws, no government support and an unstable currency, and you have a recipe for e-commerce disaster in Pakistan. It got so bad that ultimately the country was blacklisted from the Amazon sellers list because of such a high concentration of low-quality drop shippers in the country.
As a result, no one from Pakistan has been able to directly sell on Amazon since 2011.
Read More:- 3D Rendering vs Product Photography & Which One Is A Better Option For Amazon Sellers?
The Pakistani Amazon Situation Right Now: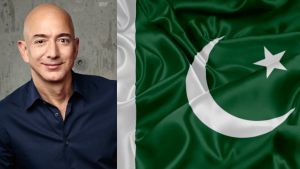 In recent years, Pakistani Amazon sellers have had to work around the fact that Pakistan hasn't been on the approved sellers list. They've also been working with a chip on their shoulders to show the world that Pakistan can produce quality goods.
But how do they work around not being on the approved sellers list?
A Pakistani seller would have to find a business partner in a country on the Amazon sellers list. They would then have to register their account in that country.
So the Pakistani sellers and products are available on Amazon, but they are registered in other countries.
Unfortunately, finding these partners can be an extremely exhausting and costly process. The current barriers to entry are incredibly high, and only those with connections and capital can sell.
Changing the perception of the quality of Pakistani products will depend on the quality that the seller is able to present with their product. If I had to guess, I'd assume Amazon will keep a close eye on the Pakistani products and sellers that will be registered on the Amazon sellers list. They will ensure that no other dropshipping incidences happen and that the sellers can provide a product that will be up to Amazon's standards.
How It's Changing: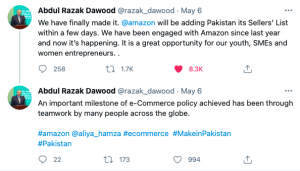 Advisor for Commerce and Investment Abdul Razak Dawood said that Pakistan would soon join the list of approved countries for selling on Amazon. He attributed the achievement to the collective efforts of various individuals and organizations globally.
A list of Pakistani companies belonging to the sports, surgical goods, and textile sectors are being given the green light to sell in what is essentially a trial run. Should the companies in these categories meet the standards agreed upon by Amazon and Pakistan, then the opportunity to sell goods from other categories will then open up.
Read More:- EDMONTON AMAZON SELLER's CONFERENCE 
What Impact Will This Have on Pakistan?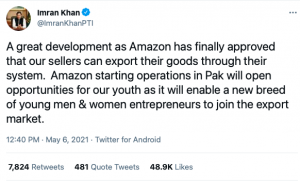 Prime Minister Imran Khan on Thursday said that Pakistan had joined the international market, which will result in huge investment and employment opportunities. He was referring to the country's decision to register its exporters with Amazon to explore new markets.
With the entry of Pakistan into the international market, it will create immense opportunities for investors and provide employment opportunities to the locals. This is also beneficial for the country's infrastructure. He said it would provide an opportunity to the country's youth and SMEs.
The Pakistan services export industry does an estimated $20 billion per year. Pakistani Amazon sellers entering the market are expected to increase that 20 billion dollar mark by 15% or 3 billion dollars. The increase will be a result of the estimated 2 million Pakistani sellers that are set to sell on Amazon in the next 6-12 months.
What Does This Mean for Sellers Around the Globe?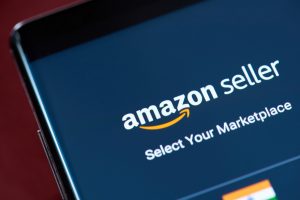 As a seller from another country, you may be questioning what this has to do with you.
Well, a lot actually.
Pakistan is not only a massive country of around 223 million people; it is a country that is ripe to finally enter the e-commerce market as a competitive player.
Alexa.com (an Amazon.com company) suggests that Amazon is the 4th most visited website in Pakistan, and keep in mind, that number is only made up of sellers and service people. This is mind-boggling, considering that you can't buy or sell directly through Amazon in Pakistan.
It begs the question – how many people will be visiting once the general Pakistani population has access to buy from Amazon directly?
Currently, China dominates 3rd party sellers, but with the pent-up demand that Pakistan holds, we may see the tides change.
This amount of knowledge and human resources could produce extremely successful Amazon sellers who were once an Amazon Virtual Assistant or Customer Service Rep. There will be specialized people at cheaper costs who can get your product ranked faster than a lot of existing listings. So prepare for an immense increase in competition in years to come.
Read More:- Amazon PPC Product Targeting Strategy for Amazon Sellers in 2022
Conclusion:
First and foremost, I would like to thank Ahsan Saleem from AMZ Chain for providing info that helped me to write this blog. He was able to provide phenomenal insight into what it has been like being an Amazon seller in Pakistan. Please check out his business if you have the chance.
I think this is a significant step forward for e-commerce in Pakistan, and I think we will see them become a major third party seller country in the near future. Although China has a tight grip on the third party selling space, I would guess that Pakistan will become heavy competition. The reason being is that there are already so many people in Pakistan who understand how to sell on Amazon but just haven't been able to because of restrictions. On top of that, Pakistan has a language advantage over Chinese sellers. Almost half of all Pakistanis have some level of English speaking abilities. This will help them to progress their business faster in a world where many of the consumers they are targeting are speaking English.
To the existing sellers reading this from other countries, I urge you to always be looking at how you can improve your listings. Although the Pakistani sellers will not be polished sellers right away, they nevertheless will be competition in the years to come. I look forward to seeing how this changes the Amazon seller landscape and how this will hopefully positively impact Pakistan.
If you would like to stay up to date on the articles I write about Amazon, connect with me on LinkedIn or follow me on Twitter @nolanswriting.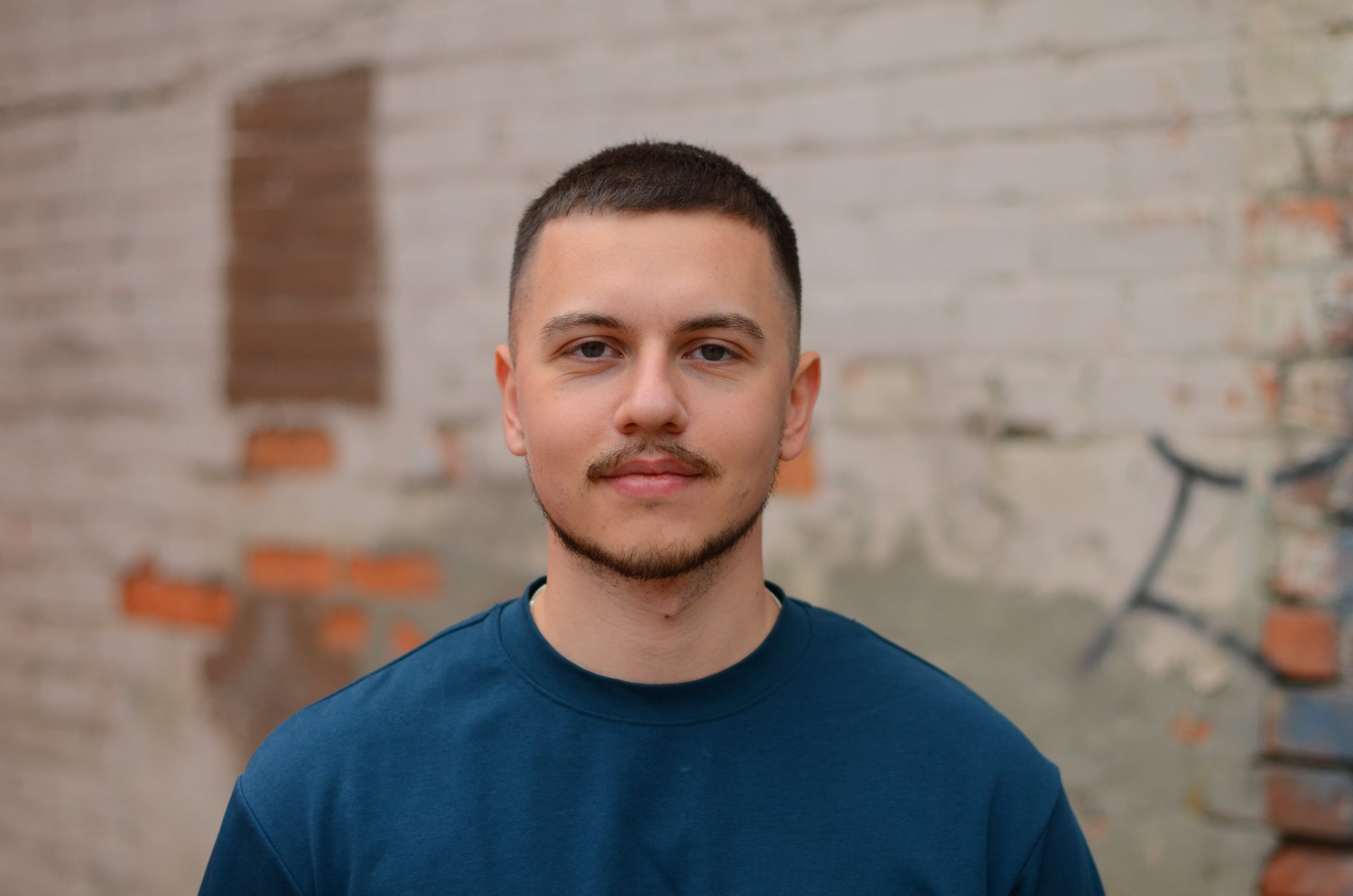 Hey, my name is Nolan, and I'm a copywriter at AMZ One Step. My job allows me to explore all areas of the Amazon seller experience. I write weekly blogs about various topics regarding Amazon that may be useful to independent Amazon sellers. I may also be directing or acting in a few YouTube videos, and we'll see if I get around to podcasts.
Connect with me on LinkedIn or follow me on Twitter @nolanswriting if you want to stay up to date on my new blog posts and or videos.