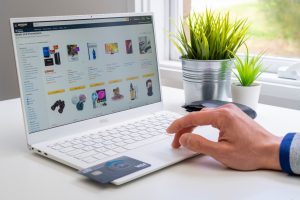 There are currently millions of Amazon sellers from across the world. As a result, the platform has grown to be the largest online marketplace in the world, with billions of visitors each year. The market is competitive due to the number of vendors offering comparable goods.
 Being distinctive from other Amazon sellers should be one of your top priorities. Though difficult, this achievement is certainly possible.

You must equip yourself with resources that enable you to do keyword and product research efficiently, create engaging product listings, and establish connections with your intended audience. You can accomplish your objectives by utilizing amazon product photography and Google Chrome extensions.
Read More: The Last Guide To Amazon Product Photography You Will Ever Need!
Utilizing Extensions for Google Chrome for Amazon Store
Many Amazon sellers also utilize it to reach specific markets and customers. Chrome is the most popular browser and may be used by Amazon sellers with Chrome extensions. You may learn more about Chrome extensions in this article, including what they are, the best Chrome extensions for Amazon sellers, and how using them can help your company.
A Google Chrome Extension: What Is It?
It's essential to consider a Google Chrome extension before selecting one to use. Browsing extensions are programs created to improve and personalize a user's browser experience. Google has tight guidelines for its extensions, always made with a specific goal in mind.
Google Chrome extensions are designed to add, modify, or inhibit a specific function when you use your browser. On Google Chrome, there are more than 180,000 extensions, many of which are targeted toward Amazon sellers.
Read More: A Guide To The Best Solution Providers for Amazon Sellers
The Top 5 Amazon Chrome Extensions
Although several Google Chrome extensions exist for Amazon sellers, quite a few stick out from the crowd. 
You may significantly enhance the performance of your Amazon business by using these extensions to assist you with product and keyword research, competition monitoring, and pricing tracking.
⦁ Helium10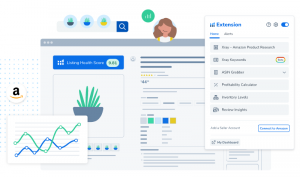 Helium10 could be the most acceptable extension if you seek an all-in-one, powerful Amazon selling tool. The program includes a 450 million ASIN database for extensive product research and several keyword search tools.

With built-in security features, you are safe while keeping track of your seller account, product listings, and statistics in real time. Any Amazon seller would find Helium10 to be a valuable tool because it is so wonderfully intuitive, simple to use, and effective.


Read More: What is the Amazon best seller badge and how to get it?
⦁ Keepa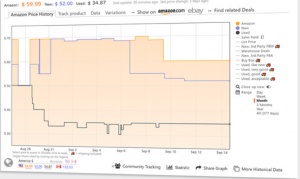 Data is king in every industry. Keepa is a free extension for Google Chrome that collects pricing information from millions of items on Amazon and scrapes it into a database.
The application even keeps track of overseas prices to see how retailers in other countries set their prices. Get an in-depth look at prices on Amazon by downloading Keepa and using it there to keep one step ahead of the competition.
On the other hand, understanding how to maximize your product images and amazon product listing is essential to selling on Amazon.
Listings with polished, high-quality photographs may beat the competition, minimize complaints, and increase sales.
Read More: 5 Things You Need to do for a Killer Amazon Product Listing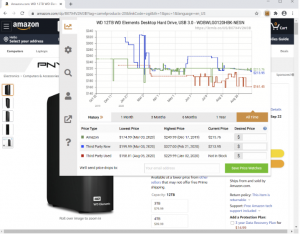 You may monitor Amazon's pricing fluctuations using the extension Camelizer. You may set The Camelizer such that it notifies you which product is more affordable—or more expensive.
It's an excellent tool for sellers who want to check sure they aren't missing out on sales by setting their product's price too low. There are also subscription versions with extra features like historical price data and other relevant metrics, such as predicted sales per day/week/month based on sales rankings.
⦁ Price Blink
You may use PriceBlink, a free Chrome plugin, to find the most incredible deals on goods on Amazon. It employs a unique algorithm created to quickly locate the lowest price for any particular goods on Amazon.
When a new listing appears with a better deal than what you saw previously, the extension will send you an email.
⦁ Amazon Brand Detector
Understanding which of your competitors are Amazon retailers may help you determine why they are undercutting you on price.
It's beneficial for sellers who want to confirm that their listings meet Amazon's requirements and is also incredibly simple to use: scroll down the results page to see the Amazon-branded items highlighted.
How do These Extensions Help Brands To Grow?
 Theoretically, Helium 10 allows brands to find trending products, validate that idea to prevent time and money loss, obtain supplies, perform amazon product listing optimization, and snoop on the competition.

Then it protects the brand's inventory, oversees sales, evaluates the company, and may even copy your complete DNA and save it on a hard drive. 
Helium 10 virtually handles all of the research and takes the uncertainty out of choosing and expanding the brand. 
Pros
⦁ one platform for everything (save money and 0 switching between ecosystems)
⦁ The top tools for reverse ASIN, listing optimization, and product validation
⦁ Free and Simple Plan for New brands
⦁ exclusive tools not available elsewhere (Frankenstein, Cerebro, Magneto, Scribbles)
⦁ built-in SEO and marketing tools
⦁ simple landing page builder
⦁ Amazon training that is practical
⦁ Responsive support

Keepa track of a product's BSR and overall sales profile on the Amazon marketplace can contribute significantly to a seller's success. The last thing any brand wants is stale inventory or a pile of goods they have no idea what to do. Keepa helps the brand to figure out new offer prices, used offer prices, history and price sales rank, and a total of offers in general, and the list goes on and on.
It creates chances of finding high-quality things that will sell quickly and meet predicted ROI. Brands can stock up on a trending product and sell it if they want to make a lot of money. Additionally, if a product is not operating as anticipated for some reason, you may decide to sell it later on at the most incredible price.
A brand can only know if a product was present if sales were made for months before you picked it up. Additionally, you will need to find out if a product is simply popular around the holidays or if its appeal is waning.
 It makes viewing a product's Price History extremely valuable, especially if you are a solitary seller. By examining, you may rapidly determine what pricing your competitors set in the past. You can choose your initial price point with the use of this data.
How Amazon Seller Tools Make Your Life Easier?
Sellers know how much effort goes into online company operations like product research, keyword research, and listing optimization. Automating these extensions is the only way to stop losses, save time, and generate income. Here, the use of Amazon seller tools is essential.
The capacity of a seller to find profitable products, come up with appropriate keywords, and improve product listings is crucial for making sales online. If you appear on page one and make more sales, your optimized product listings will determine this.
These extensions may ensure that listings are optimized for search engines, resulting in profitable products, relevant keywords, and high conversion rates. Instead of paying multiple subscription fees for various products, sellers would like tools for numerous jobs. Most of the extensions on the market now claim to be the best-selling ones.
Read More: Amazon Vendor Central vs Amazon Seller Central : Which is Right for You?
Which Chrome Extension to Choose?
 The most economical choices available to Amazon.com users are browser extensions. Several helpful Amazon seller Chrome extensions are available for businesses and budgets. We advise trying out a few to choose the ideal keyword, product, and price alert app for your needs.

The apps indicated above might become a valuable part of your commercial toolbox in seconds and save you several hours each week because most Chrome plugins are free.
Additionally, to improve your Amazon listings monitoring and photography, you may experiment with all-encompassing tools like SellerSonar. It may enhance keyword research, price structure, sales estimation, and product and competitor analysis. Expanding your Amazon company hasn't been as simple with this feature-rich solution.
Your conversion rate, or the percentage of visitors who finally buy your goods, will rise if you use many photos and infographics. You may demonstrate your product's functions to your target audience by generating lifestyle pictures. What finally sells your product is quality product photography. Customers will probably leave your site and visit one of your competitors if you have one or two images or images of low quality. You have a few seconds to create a solid first impression on potential clients, so make sure your pictures are top-notch!
Hi there! I'm the content marketing and branding specialist for AMZ One Step. I work hard to create engaging and informative content that helps our readers learn more about Amazon selling and how to make the most of their businesses. I love spending time with my family and exploring literary works when I'm not writing or working on projects.