Are you an Amazon seller looking for upcoming conferences to attend in 2023? If so, you're in luck! In this blog post, we'll share with you the top seven Amazon conferences to attend next year. So whether you're looking for a conference that focuses on selling strategies or one that's geared towards new sellers, we've got you covered. Keep reading to learn more!
As an Amazon seller, it's important that you stay up-to-date on the latest industry news and trends. And what better way to do that than by attending one or more of the top Amazon conferences where you can easily connect with industry professionals? Whether you're a new seller just getting started or a seasoned pro, be sure to add at least one of these events to your calendar!
Networking, partnership opportunities, advice straight from the mouths of experts… Amazon conferences are a great asset to sellers, both new and old, providing unique chances to better understand your line of work and make connections to advance your brand.
Looking ahead, we're already seeing a lot of great potential in Amazon conferences. To give you a head start so you can book tickets early, below we present the top 6 Amazon conferences for 2022, with dates, locations, and ticket prices so you can optimize your schedule.
Read More:- Amazon Product Photography Tips To Adopt In 2022
However, before we move any further, let's talk a little about what you can gain from going to Amazon conferences.
Things You Should Consider Before Attending Amazon Conferences in 2023 …
Networking and partnership opportunities are just two of the many benefits that Amazon conferences provide for sellers. The ability to better understand your line work, as well creatingconnections with other professionals in similar fields, will advance any brand, including yours!
 Whether you should go to an Amazon conference is entirely up for debate. Like is attending the conference even worth it? The answer to that question depends on your business and availability, among other factors!
Read More:- Is Attending an Amazon Conference Worth It? (What to Expect)
The first step to take when deciding which conferences you want to attend is to think about whether or not your business can afford the commitment. If it's affordable, then consider which Amazon Conference will help with what needs most in terms of materials for their workshops and presentations; this includes making sure that they have all relevant information at hand before traveling too far away from home (Hotel room cost etc.). Keep these logistics like travel distance & ticket fees into consideration as well!
In the following, we offer a list of some prominent Amazon conferences for you to consider. Please note that this is not an exhaustive list, and there may be other smaller events worth attending in your area!
When:

January 15-17, 2023

Where

: New York City, NY

Tickets

: $1,200 per individual, $900 per person in groups of five (

Register Here

)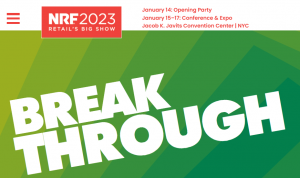 Held at the famous Javits Center in New York City, The National Retail Federation's annual conference focuses on the theme of acceleration. Among other topics, they'll discuss how ecommerce can adapt to a rapidly changing world.
The annual conference promises to be a big one, just like last year. Keynote speakers include Geoffroy van Raemdonck – CEO of Neiman Marcus Group; Carlos Londono – Vice President and Head of Supply Chain Chipotle Mexican Grill; Emily Erkel – Co-Founder of LePrix, John Furner – President and CEO of Walmart U.S. and Valerie de Charette – VP International Digital American Eagle Outfitters Inc.
E-COM in Miami, Florida

 
When:

Jan. 17-18, 2023

Where:

Miami, Florida

Tickets:

399.99-499.99 (

Register Here

)
E-COM events are launching a new in-person conference where Amazon, eBay, and Etsy sellers can learn updates on marketing processes. The event focuses primarily on the latest tactics for advertising different types of businesses on these platforms, as well as strategic growth plans that small business owners need to know about before they start selling their products online through SMBs or large retailers like Walmart.
When:

February 26 – March 1, 2023

Where:

Las Vegas, NV

Tickets

: No cost for buyers who register early — only the onsite registration fee (

Register H

ere

)
If you are looking for unique products, then ASD Market Week is your one-stop shop. With thousands of attendees and hundreds, if not 1000s, vendors bringing their latest goods to this trade show in Las Vegas every year, there's sure to be something that will catch our eye!
With so many deals and exclusive items, it's not hard to find something that will help your business grow! The trade show is a great way of getting an early jump on any number or niches.
When

: February 27 – March 2, 2023

Where

: Palm Springs, CA

Tickets

: $1,399 three-day pass for retailers (

Register Here

)
The three-day pass to eTail Palm Springs gets you to access to over 80 presentations and two nights of networking receptions, with meals included in the price. Speakers include an impressive roster from household brands like Office Depot®, Walgreens®, or Walmart! There are also more than 30 hours worth of interactive group meetings on site – make sure not to miss this opportunity if the business is your thing!!
When

: March 13-15, 2023

Where

: Mandalay Bay, Las Vegas, NV

Tickets

: TBD (

register here

)
The Prosper Show is the perfect place to stay up-to-date with all things being sold on Amazon and what services can help you achieve retail success.Our very own Nolan Koziol and Jasleen Bajwa documented their trip to the 2022 conference, so you can see for yourself what it's like in this YouTube video.
When: May 23-25, 2023
Where: Fort Lauderdale, FL
Tickets: $849 all-access; $1,349 for mastermind pass if applicable (Register Here)
Who is it for? With the recent rise of eCommerce, many sellers are turning to Amazon as well as third-party sites like eBay and Shopify in order to build their brands. The Seller Summit will provide you with an opportunity for both newbies and veterans alike who want more control over how they sell products online from different perspectives – whether that be through setting up your own branded store or just selling on amazon itself!
When:

June 13-15, 2023

Where

: Chicago, Illinois

Tickets:

Expo Hall Pass (Free), All Access Pass $995 (

Register Here

)
With more than two days packed with informative lectures, panel discussions and informal meet & greets next spring in Chicago; it's a good one to keep on your radar if you live or will be visiting the American midwest.
Top Virtual Conferences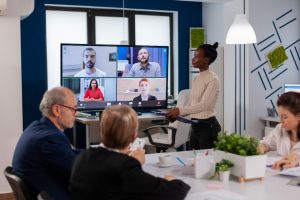 The Award-Winning 7 Figure Seller Summit was created "By Sellers for Sellers".
2-Time Winner of Favorite Amazon Conference/Event in Seller Poll (2020 and 2021)
5-day online event designed for intermediate and advanced Amazon and eCommerce sellers where you will learn
Day 1: Mindset, Fundamentals, Launch, Sourcing Strategies
Day 2: Marketing, PPC, Branding
Day 3: Scaling your business
Day 4: Profitability to keep more money in your pocket
Day 5: Exits and structuring your business to sell it
Founded in 2018 by veteran ecom and Amazon seller Gary Huang.  He and his wife were pregnant with their son in fall 2018 and Gary couldn't attend conferences in person.  Rather than being left behind, he decided to invite 7 Figure Sellers and Ecom experts to teach him online and everyone else online at the 7 Figure Seller Summit.  Over 15,000 Ecom sellers around the world have attended 7FSS since 2018.
"7 Figure Seller Summit 7" Launched in Aug 29-Sept 2, 2022
Get a free pass for a limited time at 7figuresellersummit.com
Seller Fest Online
A great conference by Augustas – Currently taking place from November 14-18. Check it out at sellerfest.online
Why Wait to Improve Sales?
Preparing for and attending Amazon conferences is always a great investment. But what if you don't have the luxury of time? You can still learn from free resources before or after your next big event!
For starters, feel free to browse our blog for invaluable how-to guides exclusively on Amazon selling. Our Amazon Business archives feature only our articles on business topics, such as managing negative reviews and driving external traffic to your listings. 
If you're looking for something more general, we also have guides on Amazon product videos, Amazon SEO keywords, and setting up PPC campaigns for new products. 
Of course, sometimes you need more hands-on help instead of a lesson. We also offer a variety of services for Amazon sellers, from account management to professional product photography to listing optimization. If you're interested, schedule your phone consultation now, and we'll answer any questions you have over the phone for up to 60 minutes free.   
Hi there! I'm the content marketing and branding specialist for AMZ One Step. I work hard to create engaging and informative content that helps our readers learn more about Amazon selling and how to make the most of their businesses. I love spending time with my family and exploring literary works when I'm not writing or working on projects.