You must have heard sellers talking about ranking on page one of Amazon. But the majority of these sellers are trying to rank on one keyword only. But Amazon is a keywords game. Customers find their product by typing keywords in the search bar. Products which appear in front are most likely to get the most amount of sales. So how do you get the high Amazon Keywords Ranking?
Then why sellers are worried about ranking on one main keyword only?
The answer to that is simple. It is a very time-consuming process to keep track of all keywords ranking and it's even harder to keep track of all your ASIN positions on Amazon keywords. But not anymore, AMZ WordSpy's new ASIN Tracker feature has made it super simple for all sellers to keep track of their keyword tracking.
Before we get to that, Let's find out why it is important to keep track of keyword ranking?
As I mentioned earlier that Amazon is a keywords game. More keywords you rank on, more traffic you get and which leads to more sales. Therefore, it is very beneficial to track all your keywords ranking. See where you are gaining ranking and where you are losing ranking. So that you can adjust your listing accordingly.
Here is an example, John and Kevin both started selling on Amazon at the same time, they both launched the same product and used the same techniques to run their FBA business. 
During their product launch phase, John made a list of keywords he was trying to rank for. On the other side, Kevin never bothered about ranking on multiple keywords. John was keeping track of his keyword rankings and he was monitoring ranking reports every week. John also optimized his Amazon listing with all targeted keywords. Kevin tried very hard to rank on one main keyword without direction.
In the end, John managed to rank on many keywords and Kevin ranked on one keyword only. Who do you think will be making more sales? You are right, it is John! Because he is pulling sales from many keywords when Kevin is getting sales from one keyword.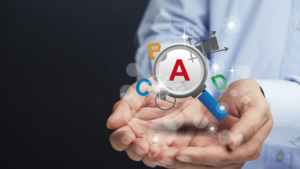 Steps to Track your Amazon Keywords Ranking:
Find your targeted keywords: First thing first, Do your proper keyword research and figure out keywords you want to rank and keep track of. If you are not sure how to find the right keywords, you can find keywords from AMZ WordSpy

which comes with a free trial

.
Add keywords in WordSpy: There are two options to select your keywords.
Select from WordSpy results – Simply perform a search in WordSpy search bar and choose keywords you want from the results. Click on the ASIN Rank button on the top menu. Enter your ASIN and press OK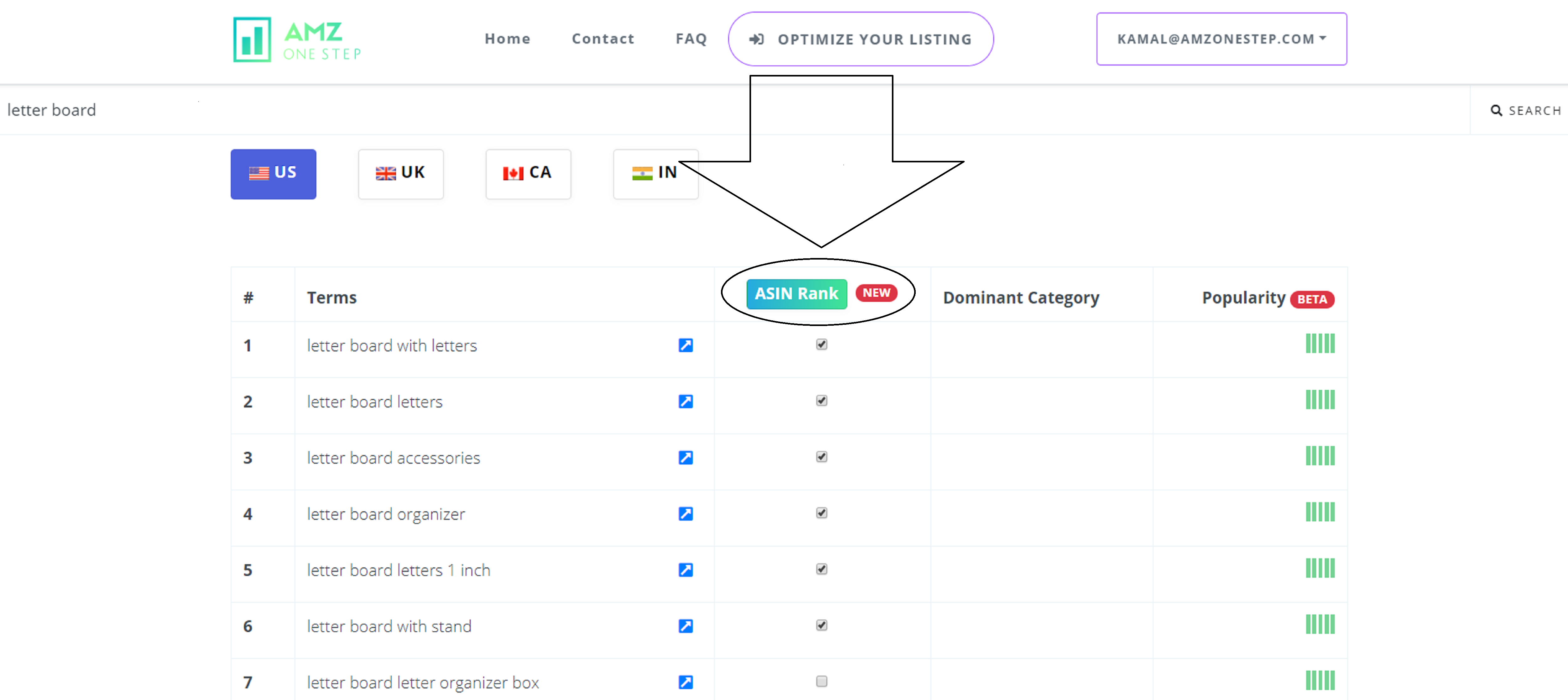 2. Enter Keywords Manually:  You can also enter keywords manually yourself either by clicking on the ASIN rank button without selecting or using ASIN Tracker function from the home page.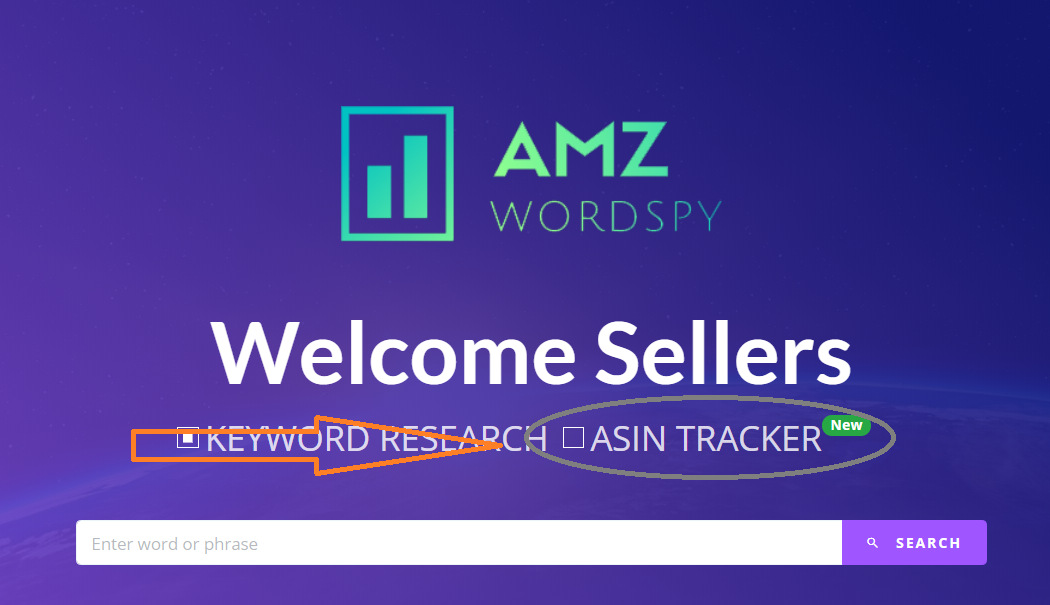 Check your Keywords Rank: Software will take about a few seconds to show you results of that ASIN including monthly sales and revenue. At the bottom of the screen, you are going to see the list of your keywords. Software fetches organics and sponsored ranking on your selected keywords in real-time. Click on the Save button on the top to start tracking. Now the software will automatically keep track of your keywords ranking and show you data, every time you come back to the software.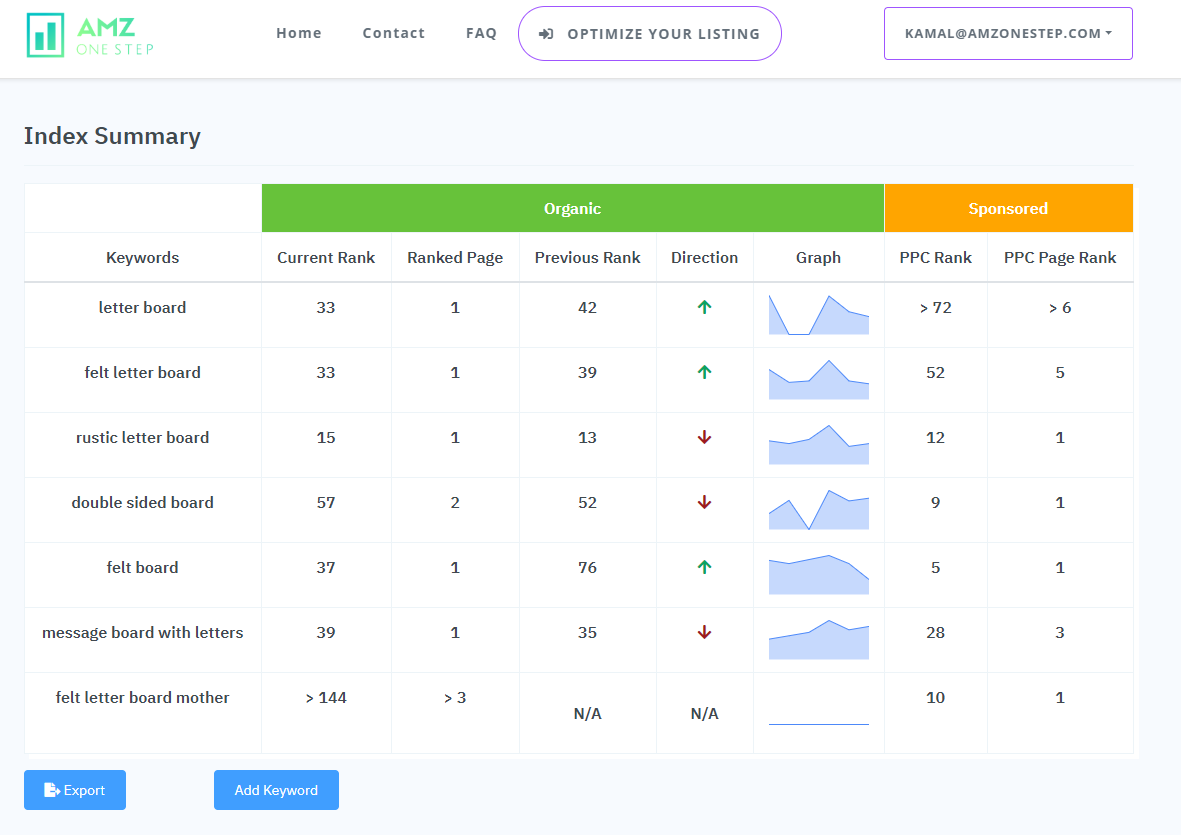 Monitor your Tracking: Come back to WordSpy to check and monitor your ranking reports.                                  Go to your account dashboard > ASIN Tracker > Check Saved Keywords > See graphs
                                           
What are Some other features on the ASIN Tracker?
Best Sellers Rank
Monthly Revenue
Monthly Sales
Reviews
History of BSR
Price History
Keywords Tracking
Sponsored Keywords Rank Checker
Rating
Listing Score (coming soon)
How to understand the Amazon keywords report?
Take a look at this image once again and let me explain what each does each row means.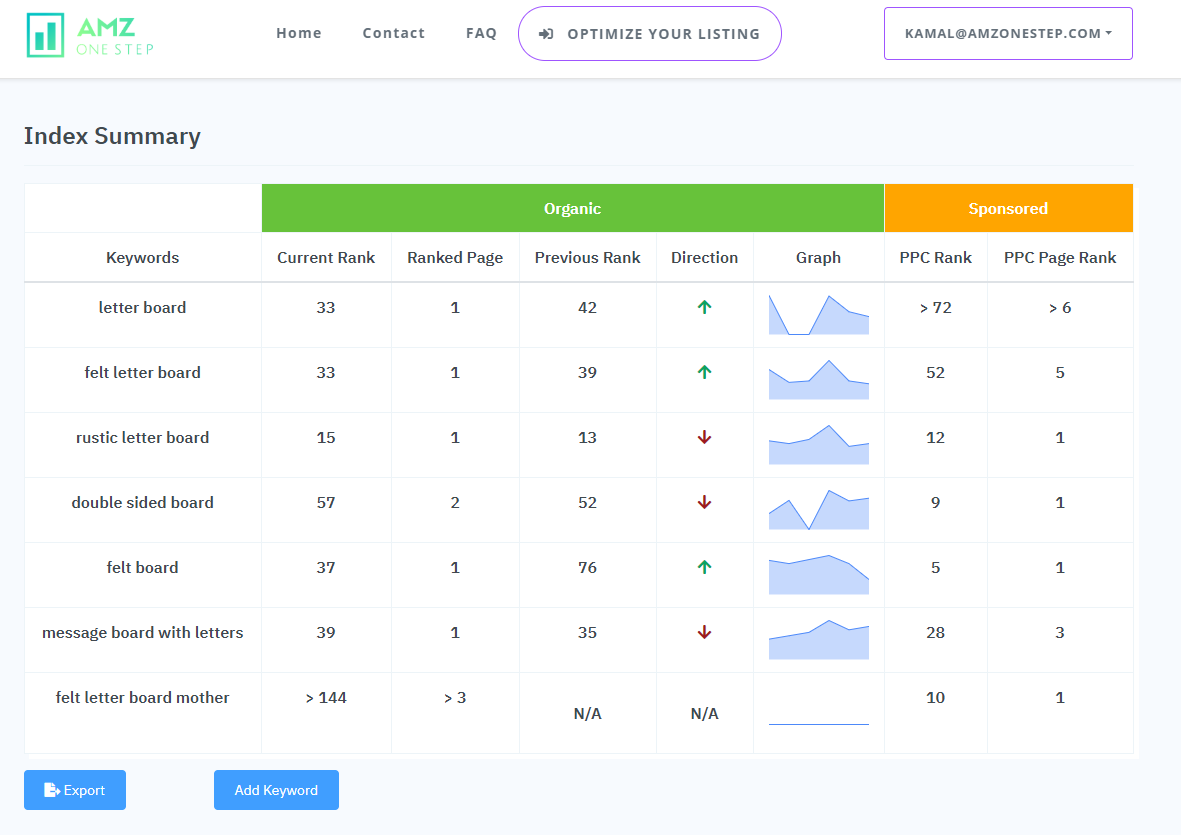 Keywords: Keywords you have selected for tracking will be shown in this column. You can add more keywords if you wish to.
Current rank: Current rank is the position where your listing is showing up in Amazon search results. Current changes quite often due to Amazon's A9 algorithm

ranking

factors.

Ranked Page: Ranked page number tells you what page your listing is showing up on. Every seller must aim for ranking on page 1.
Previous Rank: The Previous rank is your listing position on a specific keyword in the previous week. The previous rank will show NA if you have just started tracking (less than one week).
Direction: There are three different directions in the tool. They are Up Down and No change. Up means rank getting lower which is a good sign. Lower rank the better. Rank 1 is an obvious winner because that means your product is showing up first when searches for that specific keyword. Down means, you are losing ranking and you need to focus on those keywords. No change means no movement in the rank since last week.
Graph: Tiny graph in the report indicates you each point per week. This helps in understanding how your overall ranking is performing.
PPC Rank: If you are running pay per click campaigns, then PPC rank will show you where your ad is showing on those keywords.
PPC Page Rank: Similar to PPC rank, PPC page rank tells you which page your ad is showing up. Both of these indicate if you need to change your bids or not.
AMZ WordSpy also provides the BSR and price history of the ASIN in the form of a chart. The chart helps in finding out how good this product was selling before. If the best seller rank had been high in the past that means this product is either not for you or it is just a seasonal product. If it sells well you can consider selling that product on Amazon. Similar goes with price history. Sometimes products sell well because it was being sold for a cheaper price and it stops selling when the price gets higher. That's why it is crucial to understand the combination of price and BSR.