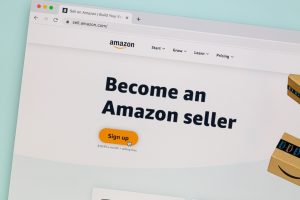 With its vast storehouse of information, the internet is a great resource for knowledge-seekers. For gaining insights into eCommerce practices, Amazon seller forums offer invaluable opportunities to connect with other sellers and take your business to the next level. Here are some beneficial groups to help you gain an edge in this competitive industry.
Forums offer a collaborative space for users to benefit from shared knowledge and exchange ideas. They can be an essential tool in professional networking while providing assistance and comfort through the support of like-minded individuals facing similar challenges. An effective forum offers the perfect platform to share experiences, engage in meaningful conversations or ask questions seeking advice – ultimately connecting those who seek answers with those willing to provide them.
What are Amazon Seller Forums?
Amazon Seller Forums offer an invaluable platform for current and aspiring Amazon sellers.
Using these forums, users can learn about new services and obtain professional advice specific to their needs as sellers. as well as offer suggestions that may help to influence how we shop online in the future or join a thriving community of people committed to supporting one another in e-commerce. For newcomers looking to break into this business model, it's one resource no modern entrepreneur should be without!
By connecting with experienced merchants, you can gain valuable insights into the Amazon Marketplace and ensure your successful selling journey. 
Don't hesitate to ask around if there are any questions or uncertainties related to this platform that could benefit from an expert opinion!
With Amazon, the opportunities for success are endless. Experienced sellers can draw on their knowledge and experience to build valuable contacts while starting to have a great platform to share ideas and gain new insights.
Whatever your level of expertise, these forums provide an excellent way to improve business potential!
However, every online forum has specific regulations, and it is important to become familiar with them as they are designed to ensure a productive environment. By adhering to the guidelines set in place by each community you join, your experience will be more rewarding. In addition, you will be less likely to face disciplinary action that could lead to an account suspension.
Read More: Upcoming Amazon conferences 2023 
The Categories in the Amazon Seller Forums
Navigating Amazon Seller Forums can be a breeze with the three main categories: 
Selling on Amazon, 
FBA (Fulfillment By Amazon), and 
Announcements 
Whether you want to learn more about selling your products online or explore helpful tips for using their fulfillment service, these distinct sections make it easy to find relevant information quickly.
Selling on Amazon:
Amazon sellers now have access to informative and reliable advice, as Amazon has implemented forums where experienced sellers and representatives from the company can answer questions about selling on their platform. This fantastic resource is invaluable for those looking to overcome any challenges associated with becoming successful in e-commerce.
From managing listings to shipping orders, you can find all the resources and information needed for successful selling on these key topics: listing reports and management, seller assistance, order fulfillment, tracking, returns, and feedback.
FBA (Fulfillment By Amazon):
The FBA service provides answers to a wide variety of questions related to your Amazon business. Whether you're looking for information about FBA orders, customer service support, shipping, or inventory management, all the resources are available in one easy-to-navigate category! 
Streamline your understanding of how Amazon FBA works with accessible solutions at the click of a button.
Announcements :
As an Amazon seller, stay informed with the latest news and announcements from one of the world's leading e-commerce providers. Keep current on potential changes affecting your business operations and plan accordingly.
Explore Helpful Resources on Amazon's Seller Forums
When an Amazon seller needs assistance, the expansive help topics in Seller Central are often a great starting point. But for more difficult questions, exploring the vast array of helpful resources on Amazon's Seller Forums can provide sellers with support and valuable insights – ensuring even those trickier inquiries get answered!
Unveil Different Sales Strategies
For new sellers, a robust understanding and application of different sales strategies is key to success. A great way for merchants to stay ahead in the competitive market is by utilizing online forums to learn from peers about their techniques – be it feedback on newly implemented campaigns or insights into upcoming trends that can help boost sales performance.
Be Aware of New Trends
With the ever-growing presence of technology, insight surrounding new and trending products can take time to determine. To combat this, users are turning to different sources such as seller or forum feedback to understand the nature and quality of products better. This provides an unbiased view that cuts past any potential noise on the internet.
Build Better Network
Establishing lasting business connections is essential for sustained success. These relationships can be vital when seeking fresh perspectives and resolving marketplace woes. Moreover, a strong base of contacts enables enterprises to unlock their full potential, increasing the probability of realizing maximum profits in the process.
Best Amazon Seller Forums

:
On Amazon sellers' forums, like-minded individuals can form a vibrant community of e-commerce entrepreneurs. Here you'll find plentiful opportunities for collaboration and support—enabling members to help each other with tricky sales issues, exchange innovative ideas, and share their stories from the trenches of entrepreneurial success.
For entrepreneurs looking to take their business venture further and fledgling sellers finding their feet in the market, having access to up-to-date information is essential. Amazon forums provide a great resource for established businesses and newcomers alike – unlocking invaluable insights into strategies to help you succeed on this competitive platform.
SELLER CENTRAL FORUM:
Amazon Seller Central is an essential forum for sellers who want to stay informed and ahead of the trend. This online platform offers a variety of resources that cover everything from fundamental selling inquiries, help for new Amazon sellers, payment concerns, and FBA-specific topics.
This website provides sellers and new members with convenient access to frequently asked questions and a centralized hub for the latest industry news. Perfect for staying up-to-date on all of your favorite events!
Link: https://sellercentral.amazon.com/home
AMAZON FBA WARRIORS:
The Amazon FBA Warriors Forum is the perfect platform to take your Amazon business from average to extraordinary. With a community of seasoned experts (and newcomers alike) ready and willing to share their stories, tips, and tricks for succeeding on this online marketplace – all in an encouraging setting—you're sure to become an ace at selling on Amazon like never before. 
Whether you're scaling up from 6-figures or starting as a beginner with lofty aspirations, transform yourself into an FBA expert today by joining our vibrant Facebook group!
Link: https://www.facebook.com/groups/423591284664675/
WEB RETAILER:
With a mission to empower entrepreneurs selling on online marketplaces around the globe, Andy Geldman founded Web Retailer, an educational community website boasting members from every corner of the world. This platform provides its 18,000+ users with invaluable resources, such as discussion forums for troubleshooting strategies or tools and tips regarding trends in digital retail sales.
Web Retailer connects eCommerce pros and tech-savvy shoppers to the latest software and services. Through its comprehensive forum, users gain privileged access to weekly newsletters that let them stay abreast of industry trends, insightful reviews, pertinent discussions, and impressive new options for their businesses.
Our website is a vibrant hub of knowledge and collaboration, offering four key areas to explore: a directory filled with resources, an interactive forum for conversations, webinars featuring top industry experts, and in-depth articles packed with valuable insights.
Amazon is a prime destination for sellers of all stripes to gain insights from true professionals. For those looking to up their e-commerce game, Amazon's interviews with bestselling merchants will provide invaluable advice. At the same time, carefully researched blog posts are an essential resource that can help guide your journey as you build success in online selling.
Link: https://www.webretailer.com/
WARRIOR FORUM:
Warrior Forum is a mass of digital marketing experience, with over 1.1 million members sharing insight and knowledge from years in the industry. Its marketplace provides opportunities to expand business networks through affiliates, partners, and mentors, building credibility among participants by engaging actively in its various threads. 
Grow your business and discover success with marketing tactics fit for any size. From PPC campaigns to eCommerce solutions, you'll uncover innovative strategies within the content of this website—everything from email marketing to search engine optimization is included!
Link: https://www.warriorforum.com/
TAMEBAY:
Established in 2006 by two British entrepreneurs, Chris Dawson and Sue Bailey, Tamebay has become an important hub of news and intelligence for those who seek success on the world's leading online marketplaces. Providing invaluable resources to eCommerce-savvy sellers based all around the UK, with a focus primarily on Amazon and eBay platforms, this site is one that every trader should have at their fingertips when selling items or services abroad. With up-to-date information about industry trends, developments, and other related announcements from corporate sources and third parties, there isn't a more effective way to stay ahead of your rivals than with what Tamebay has in store for you!
Tamebay offers eBay users the unique opportunity to take charge of their online marketplace presence. This means optimizing website traffic, increasing sales, and converting potential prospects with a selection of best practices from years of digital marketing expertise.
Serving a wide range of businesses, this powerhouse resource helps merchants harness the potential for growth across all popular online marketplaces. Offering everything from books and eBooks to services such as webinars and events, it is an invaluable tool that can help entrepreneurs and established companies navigate sales easily.
Link: https://channelx.world/tamebay-tv
REDDIT:
Reddit provides Amazon sellers with an amazing online space to connect, collaborate, and converse about their sales successes. Users can easily join in the conversation or sit back and listen as people discuss various topics related to this industry, from marketing ideas to customer service items. Whether a newbie or an experienced seller, Reddit will greatly benefit!
This platform offers more than just conversations. It includes weekly Q&A sections and a handy status bar that provides quick access to the hottest, most controversial, and fastest-rising topics so sellers can stay informed at all times.
Link: https://www.reddit.com/r/amazon/
DIGITAL POINT:
Digital Point is an invaluable resource for Amazon FBA sellers, providing a vibrant online community and helpful tools such as Rank Checker and an exclusive "members" area. Aspiring entrepreneurs can choose from topics across various posts to receive the guidance they need. With Digital Point's multitude of features, anyone can easily become well-informed on their business endeavors!
Link: https://www.digitalpoint.com/
UK BUSINESS FORUMS:
With over a decade of industry experience, UK Business Forums (UKBF) has become one of the leading resources for small business owners striving to stay ahead in an ever-evolving market. Founded in 2004 by renowned entrepreneur Richard Osborne, what started as just 30 members on a humble website is now home to more than 375k people who frequently discuss advice and debate issues associated with selling products within the United Kingdom's borders.
UKBF is opening up a new era of commerce with more than 9,000 monthly users and more than 500k page visits each month. This platform, established by an active member named Ozzy Osborne, is encouraging evidence of how liberating owning your own business can be.
This is the perfect platform to turn to, where knowledgeable individuals are waiting with a wealth of information on their entrepreneurial experience.

Link: https://www.ukbusinessforums.co.uk/
AMZ TRACKER COMMUNITY FORUM:
The AMZ Tracker Community Forum is a vital resource for Amazon FBA Sellers, offering valuable tools to help them optimize their business operations. With features like accurate and automated sales tracking, revenue estimators that provide insightful projections into the future success of businesses, and blogs packed full of useful tips and advice from experts in the industry,
AMZ Tracker provides first-class support in navigating life as a seller on one's journey toward financial freedom.
Link: https://blog.amztrackers.com/
E-COMMERCE BYTES:
E-commerce Bytes is an invaluable resource for anyone in the e-commerce arena. It provides extensive podcast links, blogs, and other useful information to make navigating digital commerce easier than ever.
The website also boasts of its popular forum where members from all over engage with one another on topics like web design, the latest trends in marketing strategies, and security measures such as fraud prevention or shipping/packing best practices. Whatever your questions about this domain are, post them to get quick answers!
Link: https://www.ecommercebytes.com/
E-COMMERCE FUEL FORUM:
The eCommerce Fuel Forum is the ideal destination for experienced six- and seven-figure businesses seeking to scale their online store operations. Supporting members with deep insight from leaders in the industry on how best to drive greater sales success, a single subscription of $49 per month will open up an array of information-packed conversations between seasoned professionals looking out for each other's successes.
Link: https://www.ecommercefuel.com/ecommerce-forum/
FINAL VERDICT:
Selling online can be a lonely endeavor for Amazon sellers, as it almost always involves working from home without the benefit of discussing ideas or issues with colleagues. However, getting involved in forums and social groups provides opportunities to build an invaluable business network while learning strategies that take your success to the next level. 
From participating in webinars and Meet Ups to joining various communities, engaging on multiple platforms allows you to tap into resources that greatly support entrepreneurs operating their businesses – no matter where they are located!
Hi there! I'm the content marketing and branding specialist for AMZ One Step. I work hard to create engaging and informative content that helps our readers learn more about Amazon selling and how to make the most of their businesses. I love spending time with my family and exploring literary works when I'm not writing or working on projects.