Executive Summary
How to Use an Amazon Prep Center to Streamline Your Business?
1.
Amazon Prep Center:

It is a third-party company that receives, stores, packs, and ships your products for you.

2.
Benefits of Amazon Prep Center:

There are many benefits to using an Amazon prep center. Perhaps the most obvious benefit is that it saves you time. You no longer have to worry about receiving, storing, or shipping your products.

3.
Factors to Consider Before Selecting a Prep Center:

Location, price, US state, and climate-controlled storage.

4.
How Can Amazon Prep Center Streamline Your Business:

Better turnaround times, shipping cost reduction, standard packing, and efficient preparation.

An Amazon prep center can help sellers save time and money. It is a third-party company that receives, stores, packs, and ships your products for you. It can be a great way to streamline your business and reduce business pressure. There are many benefits to using an Amazon prep center. Perhaps the most obvious benefit is that it saves you time. You no longer have to worry about receiving, storing, or shipping your products. The prep center will take care of all of that for you. It can free up your time, meaning you can focus on other aspects of your business.
Amazon Prep Center
The term "Amazon prep center" refers to a service that prepares your inventory for Amazon fulfillment centers. Amazon has several requirements for incoming FBA items. Sellers cannot just send items straight from the manufacturer to the fulfillment centers. The package needs to be properly packaged, labeled, and shipped. 
Packing, shipping, labeling, and other menial tasks consume a lot of time. Amazon prep centers pack the products and stick the FNSKU labels on the packages. After that, they send these products to your desired fulfillment center. It is a perfect option for those who resell products from other websites. For only a small fee, they remove the hassle of wrapping, bagging, labeling, and shipping products.
If you lack the resources to pack, label, and ship items, you should hire a prep center to streamline your business. Many Amazon FBA sellers are not physically located in the US. Even the ones in the country may not have the capacity to pack all the products. As a result, prep center services are essential for those sellers.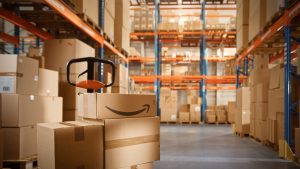 Benefits of Amazon Prep Center

Time Saving


The Amazon prep center service is a huge time-saver for any seller. They can spend more valuable business hours developing and marketing SKUs instead of packing and labeling them with FNSKU labels. The purpose of Amazon FBA is to forget about logistics. If sellers are preoccupied with packing items, it is not beneficial for the business. Therefore, Amazon prep centers save a ton of time.
You may spend extra time on Amazon listing optimization or Amazon product photography. The point is prep centers remove the bottlenecks and increase business efficiency.
Easier to Scale Business
Scaling an Amazon business is impossible if you are consumed in logistical and operational tasks. You require free time to find profitable products and business practices. Amazon prep centers remove all the logistical distractions and help you focus on your business.
Free Up Space in Your House or Warehouse
You may be running a home-based business and have tons of inventory sitting around your house, especially if you are doing retail arbitrage. You can free up your home space by using Amazon prep centers. It will help you minimize clutter and clean up the house. 
Minimal Packing Expenditure
Packing materials, shipping boxes, and shipping labels are additional business costs. When you use a prep center service, you don't need to worry about any of these costs. More importantly, you don't need to order packing supplies from different vendors. The one-stop solution will decrease your shipping and packing costs.
Quick Turnaround Time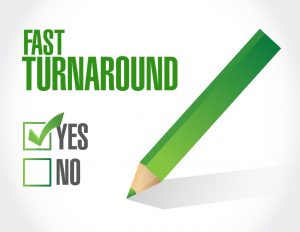 Dormant inventory or idle inventory time is the worst for any Amazon seller. You lose money every second your products sit idle in a warehouse. These items should be in fulfillment centers without any delay. Amazon prep center services minimize the turnaround time as you can schedule manufacturer shipments to arrive at the prep center. It means your products will get to the fulfillment center in no time.
Sales Tax Reduction
Many US prep centers are in sales tax-free states, helping you cut down unnecessary expenses. However, it might not always be possible to choose a tax-free state.
Factors to Consider When Choosing an Amazon Prep Center
Now that you have learned about the benefits of a prep center service. Do not just rush in to purchase Amazon prep center services. Not all prep centers are equal, and you must analyze several factors before selecting a prep center.
Is it in a Tax-Free State?
Sales tax-free states such as Delaware, Alaska, Oregon, and Montana are perfect for purchasing inventory. If you purchase your inventory items online in any of these states, you will not have to pay any sales tax. However, imported items do not qualify for sales tax, meaning you can source imported items in any state without paying any sales tax.
A prep center in a tax-free state is the best choice for sellers who locally source their products. Otherwise, importers are not affected by this factor. 
Cost of the Prep Center
Pricing is an essential factor to consider when choosing a prep center service. Prep centers aim to increase profit margins by decreasing packing and logistics costs. As a seller, ensure that the prep center cost is less than the existing cost. Analyze if a prep center is the best solution to your logistics problems. 
Evaluate if the in-house packing cost is more expensive than prep center prices. After all these evaluations, make an informed decision about the prep center. 
Climate-Controlled Storage
If you sell perishable goods, it is necessary to find a prep facility with climate-controlled facilities. It is ill-advised to store perishable goods in a conventional warehouse. A freezer is essential for preserving food and other perishable items.
Location
Port city prep centers are ideal for importers. They can save additional shipping costs and send containers directly from China to US port cities.
Where to Find Prep Centers?
The United States has dozens of prep centers in every state. Most e-commerce warehouses provide prep center services. We have found a list that can help you choose the best prep center in the US. Before proceeding with their services, ensure they have all the necessities mentioned in the blog. 
How Can Amazon Prep Center Streamline Your Business?
Amazon FBA beginners are often confused as they are bombarded with shipping, labeling, and packing requirements. Most sellers are not ready to handle these demands. They need a service to handle the logistics and operations of their FBA venture. A retail arbitrator has no resources for repacking and labeling products. Here is where prep centers come in and make life easy for sellers. You can focus on Amazon listing optimization or Amazon product photography without worrying about shipping.
Read More: Must-Follow Product Photography Tips From Experts
Efficient Preparation
Preparing FBA inventory for fulfillment centers is a nightmare because it involves packing and labeling every product. Outsourcing is the best way to handle inventory preparation. You don't need to waste your time on a task like this, as it limits your ability to perform business analysis. Optimization, scaling, and product sourcing are essential for an Amazon seller. Plus, the packing material cost is a hassle, and sellers must stock a certain amount of material for their products. All these difficulties make the prep centers more attractive. They can send your products to the fulfillment center in just a short time.
Minimal Delays
Most prep centers have a turnaround time of 24-28 hours. Therefore, your inventory will not sit idle for long periods. It will arrive in the fulfillment center without delay, ensuring you do not go out of stock at any time.
Hassle-Free Standardization
Every product must be packed in the same box with the standard wrapping material. Amazon Sellers cannot accomplish this task without external help. They tell the manufacturers to pack the product or use prep centers. Sellers who resell items from other websites do not have the luxury of manufacturer packaging. A prep center is the only way to pack the products for such resellers.
Cost Reduction
Another benefit of using an Amazon prep center is that it can save you money. You have to pay hefty shipping costs when shipping items to fulfillment centers. However, when you use a prep center, they will bulk ship your products for you, which saves you money on shipping costs. Additionally, many prep centers offer storage at a discounted rate. It can save you money on warehousing costs.
Conclusion
In this fast-paced world of e-commerce, you cannot afford to be slow with shipping and packing. Any wasted time leads to canceled and delayed orders, which is detrimental to businesses. Moreover, idle inventory time is not suitable for any business. Small Amazon sellers cannot pack, label, and ship products in bulk. Therefore, Amazon prep centers are perfect solutions for small Amazon FBA sellers. They only need to schedule deliveries from the manufacturer to the prep center. After that, the center handles everything, making life easy for sellers.
Hi there! I'm the content marketing and branding specialist for AMZ One Step. I work hard to create engaging and informative content that helps our readers learn more about Amazon selling and how to make the most of their businesses. I love spending time with my family and exploring literary works when I'm not writing or working on projects.