Join us as we discuss the value of mobile optimization for Amazon listings and how adopting a mobile-first strategy may change the course of your business. 
Navigating the mobile dilemma in Amazon's always-changing marketplace, learn the secrets of improving user experience, boosting conversions, and opening up new possibilities.
 As the mobile revolution takes shape, accept the difficulties, grab the chances, and set out on a transformative path that will enable your Amazon business to thrive in the mobile commerce age. Let's determine The Mobile Conundrum and maximize smartphone customers' potential on Amazon's worldwide marketplace.
Winning Customers on the Go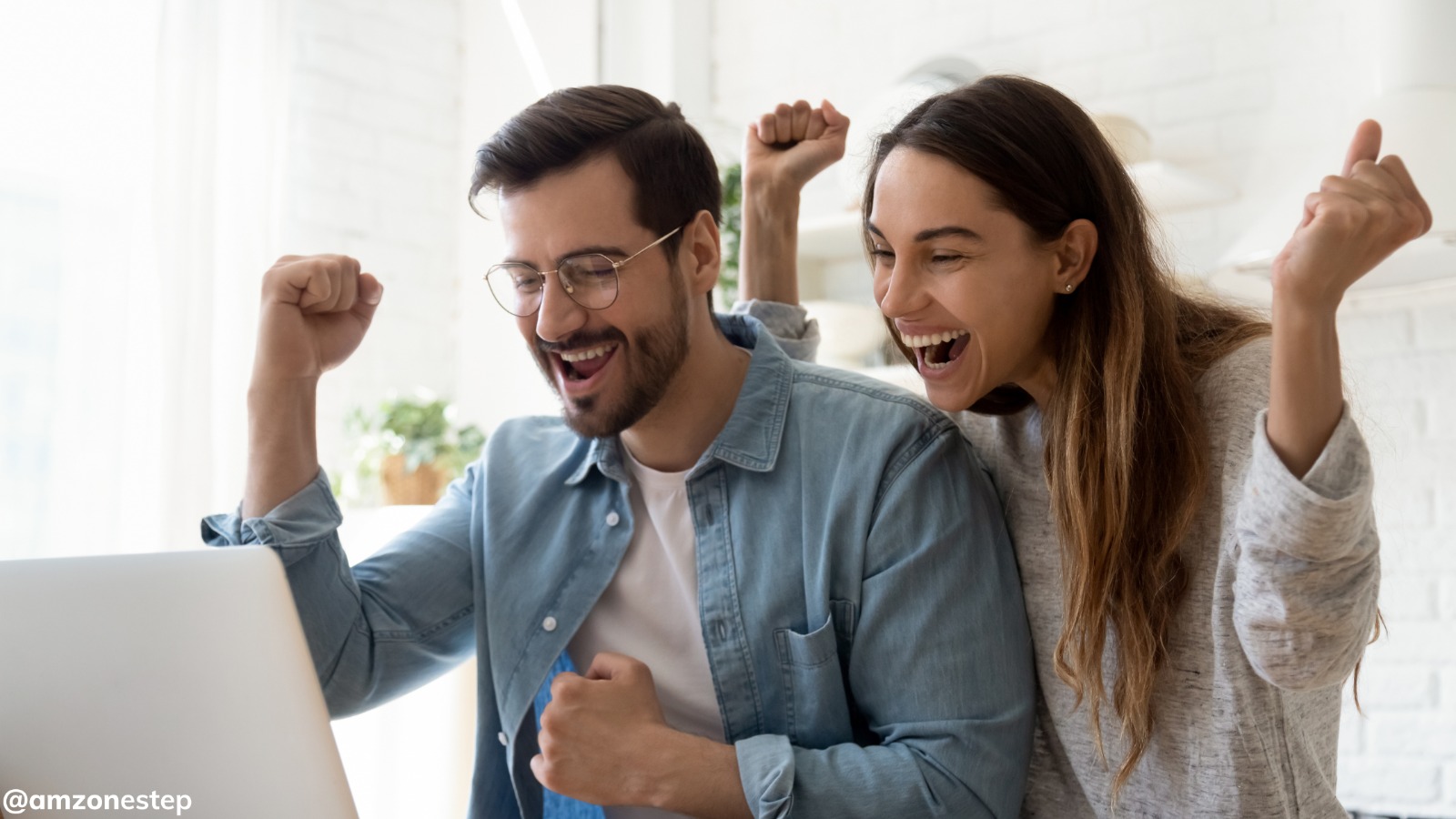 Emphasizing Clarity and Usability
 Focusing on clarity and usability simplicity is the key to grabbing your clients' attention in a world overflowing with information. We go into the art of streamlined layouts, where each component of your Amazon listing has a specific function. 
Design a visually appealing and straightforward shopping experience that effortlessly leads your consumers from discovery to purchase by eliminating clutter and simplifying your information. 
The Impact of Visuals on Mobile
 The core concept of mobile purchasing experiences is visual. Learn how to successfully communicate the value of your items to clients by using eye-catching visuals and high-quality product photos. 
To ensure that your listings create a positive impression on customers, we examine the best practices for optimizing images for mobile. 
Engaging Product Descriptions for Mobile Customers 
Your product descriptions must instantly attract clients in the quick-paced mobile era. Learn the technique of writing concise, persuasive copy that emphasizes the salient features of your items. You can pique mobile customers' curiosity and encourage them to buy by tailoring your messaging to meet their demands.
 Recognizing Various Screen Sizes 
Mobile consumers come in virtually all sizes and kinds! The foundation of a successful mobile-first approach is responsive design. We examine the necessity of designing listings that automatically adjust to various screen sizes to provide the best possible user experience on smartphones, tablets, and other devices.
Mobile device users want simple navigation that takes them where they need to go. We show you how to improve the navigation on your Amazon listings, from simple call-to-action buttons to simple menus. Customers will experience less friction during their buying experience, increasing conversion rates.
 The Importance of Load Speed in Engaging Mobile Customers 
Slow loading speeds might be a deal-breaker in the age of immediate gratification. We discussed the need to ensure your listing loads quickly on mobile devices. Customers will remain interested in your material and won't click away from rivals if it is easy to obtain.
 A/B Testing for Successful Mobile 
The hidden weapon of mobile-first optimization is A/B testing. Learn how to run tests on various design choices, page layouts, and text to determine what appeals to your mobile audience the most. You may continuously improve your listings for the most significant effect by using the power of data-driven decisions.
Read More: Amazon and the Gen Z Buyer: Understanding and Targeting the Next Generation of Shoppers
 The Power of Mobile Keywords and Search Terms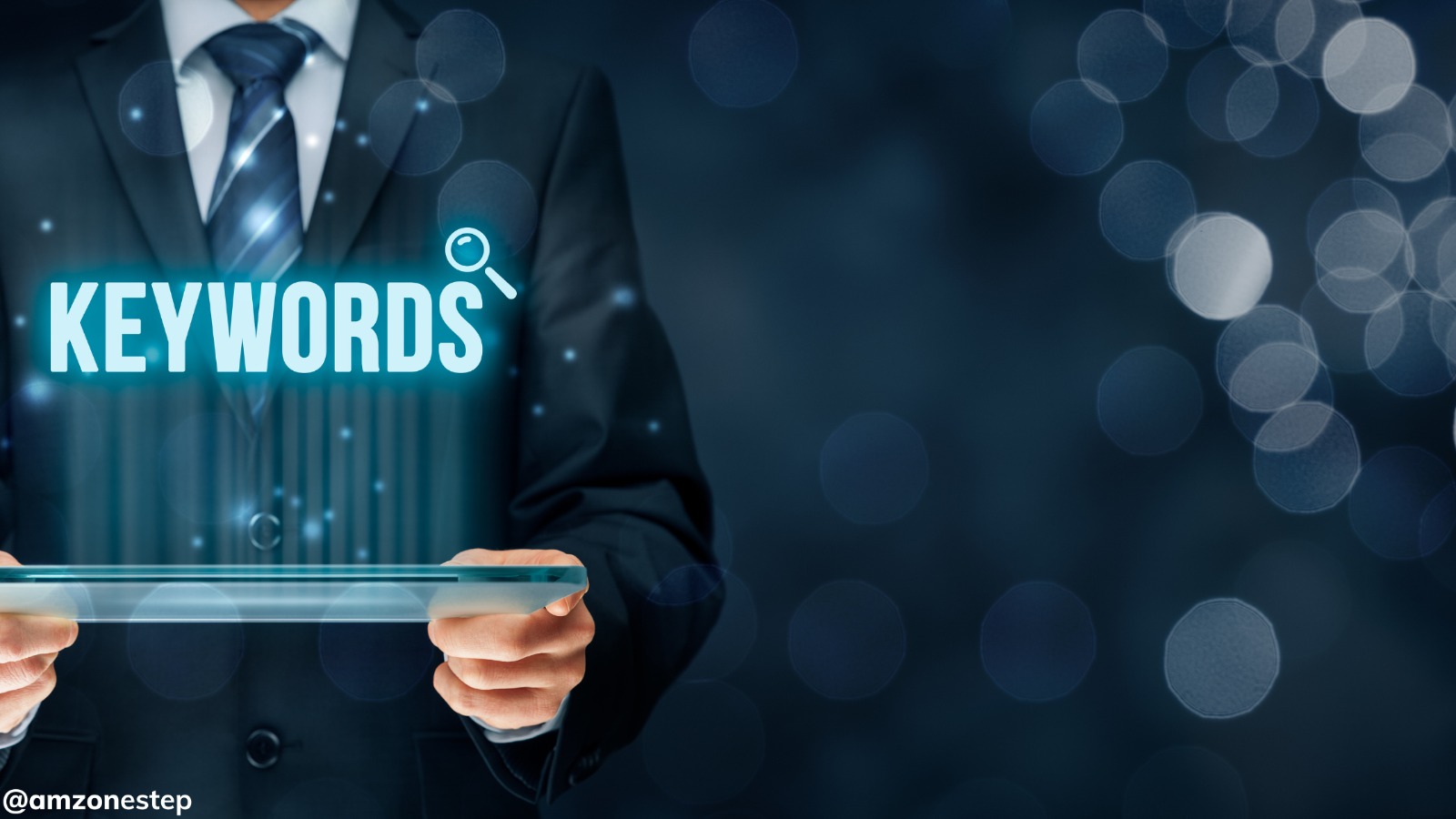 Embracing the Revolution in Mobile Shopping Now that the mobile shopping revolution has arrived, it's up to Amazon sellers to capitalize on it. We look at the increase in mobile search and how it affects consumer behaviour, emphasizing the enormous opportunity for merchants to take advantage of this expanding market. 
 The Importance of Keywords That Are Mobile-Friendly 
Mobile-friendly keywords are the secret to winning over mobile shoppers. We examine the subtleties of creating keywords that appeal to constantly moving clients, ensuring that your listings appear at the top of mobile search results.
Identifying Trends in Mobile Search
Keep up with the latest developments in mobile search to stay one step ahead of the competition. We identify the most recent changes in mobile search behavior so you can match your keyword strategy with what mobile buyers are looking for.
 Targeting Specific Queries with Long-Tail Mobile Search Terms
Specific client inquiries can be solved using long-tail search phrases. Discover how to spot and profit from long-tail mobile search phrases to target specialized groups and draw in highly relevant traffic.
Creating Product Names That Focus on Mobile
It's essential to make your product names smartphone search-friendly. We advise writing concise, compelling product titles that draw in mobile customers at first sight.
Mobile Search Terms in Descriptions and Bullet Points
The best places for mobile keywords are in the bullet points and descriptions. Learn how to use mobile-friendly search phrases wisely to increase the visibility and relevancy of your listings.
Best Practises for Mobile SEO for Amazon Listings
 Keywords are just one aspect of mobile SEO. We offer a detailed manual on the best practices for mobile SEO, covering everything from metadata optimization to mobile-friendly URLs. 
Voice Search as a Tool for Mobile Optimisation
 Amazon app search habits are changing as voice search becomes more popular. Learn how to use speech-activated technology and prepare your listings for voice searches.
Mobile Keyword Performance Analysis 
Making decisions based on data is essential for success. We look at how to evaluate the effectiveness of your mobile keywords and change your approach based on insightful data. 
Seasonal Campaign Strategies For Mobile Keywords 
Seasonal advertisements necessitate specialized mobile keyword approaches. We help you create a keyword strategy for seasonal sales and unique occasions.
Power of the Amazon Mobile App: Why it's a Game-Changer for Amazon Sellers


Mobile devices are necessary for our everyday lives in today's fast-paced digital world. We must embrace mobile technologies to succeed as Amazon sellers in the constantly changing e-commerce environment. 
Learn why the Amazon mobile app is superior to the traditional website for sellers, from improved consumer interaction to hassle-free administration while on the move. 
Customer-Centric Experience
The Amazon mobile app provides an unrivalled level of customer-centricity. Customers find it more accessible and fun to purchase on the app because of its straightforward navigation, customized product recommendations, and one-click purchasing. 
Being a part of this customer-centric ecosystem as an Amazon seller gives you access to a sizable and devoted user base, boosting the recognition of your company and your sales.
Real-Time Alerts and Engagement
The Amazon mobile app uses push alerts, exclusive offers, and promotions to keep users updated in real time. This tool allows you, as a vendor, to communicate with and engage with your clients. To keep consumers returning for more, let them know about flash deals, restocking merchandise, and special incentives. 
Through the app, it is possible to interact directly with clients, building long-lasting bonds that encourage loyalty and repeat business. 
Seamless Mobile Administration
The Amazon mobile app offers sellers an unmatched level of administration simplicity. The app allows you to easily keep track of your sales, inventory, and customer feedback, whether at work or on the road. 
You may save time and be well-informed when you update product listings, answer client inquiries, and receive immediate alerts when new orders come in. 
Enhanced Listing Optimisation
 Using the Amazon mobile app makes it simple to optimize your product listings. Thanks to the app's mobile-friendly layout, you can quickly and easily examine and change your listings. 
You may modify the product names, descriptions, and photos while on the road to ensure your listings are current and optimized for the most visibility and conversion.
Mobile-Only Selling Opportunities
The Amazon mobile app creates new selling possibilities with its mobile-only capabilities. For instance, the Amazon Mobile-Only Deals allow sellers to entice customers and boost sales by offering mobile users time-limited discounts. 
Utilizing these mobile-only possibilities as an Amazon seller gives you a competitive edge in attracting and retaining a highly engaged mobile audience.
Amazon Mobile Interface Listings and the Power of QR Codes

The Gateway to Seamless Shopping
Amazon mobile interface listings offer an easy-to-use and intuitive buying experience. Customers can easily explore product pages, peruse engaging imagery, and immediately access essential information through adaptable design and mobile optimization. 
Every swipe, scroll, and other interaction on the mobile interface is seamless, giving users an engaging shopping experience that increases sales and loyalty.
Integration of QR Codes for Mobile Users
QR codes have changed the game when connecting the physical and digital worlds. Users may quickly access product information, reviews, and deals thanks to Amazon's incorporation of QR codes. 
Customers may access the appropriate Amazon page and make an informed purchase by scanning the QR code on a product's label or package. This immediate pleasure improves the shopping experience and teaches resistance to buying.
QR Codes Simplify Reordering
Amazon's QR code integration extends beyond product exploration. QR codes on the packaging make it simple for clients to quickly repurchase their preferred goods for recurrent purchases of consumables with just one scan. 
The simplicity of QR codes encourages client retention and raises customer lifetime value, whether buying skincare items or refilling pantry basics.
 Increasing Mobile Engagement with QR Codes
 QR codes offer a flexible platform for interacting with consumers and promoting brand awareness. Amazon merchants may employ QR codes to provide mobile consumers with specialized offers, discount coupons, and unique promotions. 
Customers are inspired to explore more goods and find new favourites by scanning QR codes, which turns into an entertaining experience.
Revolutionizing Product Photography: Introducing the Amazon Mobile App for Sellers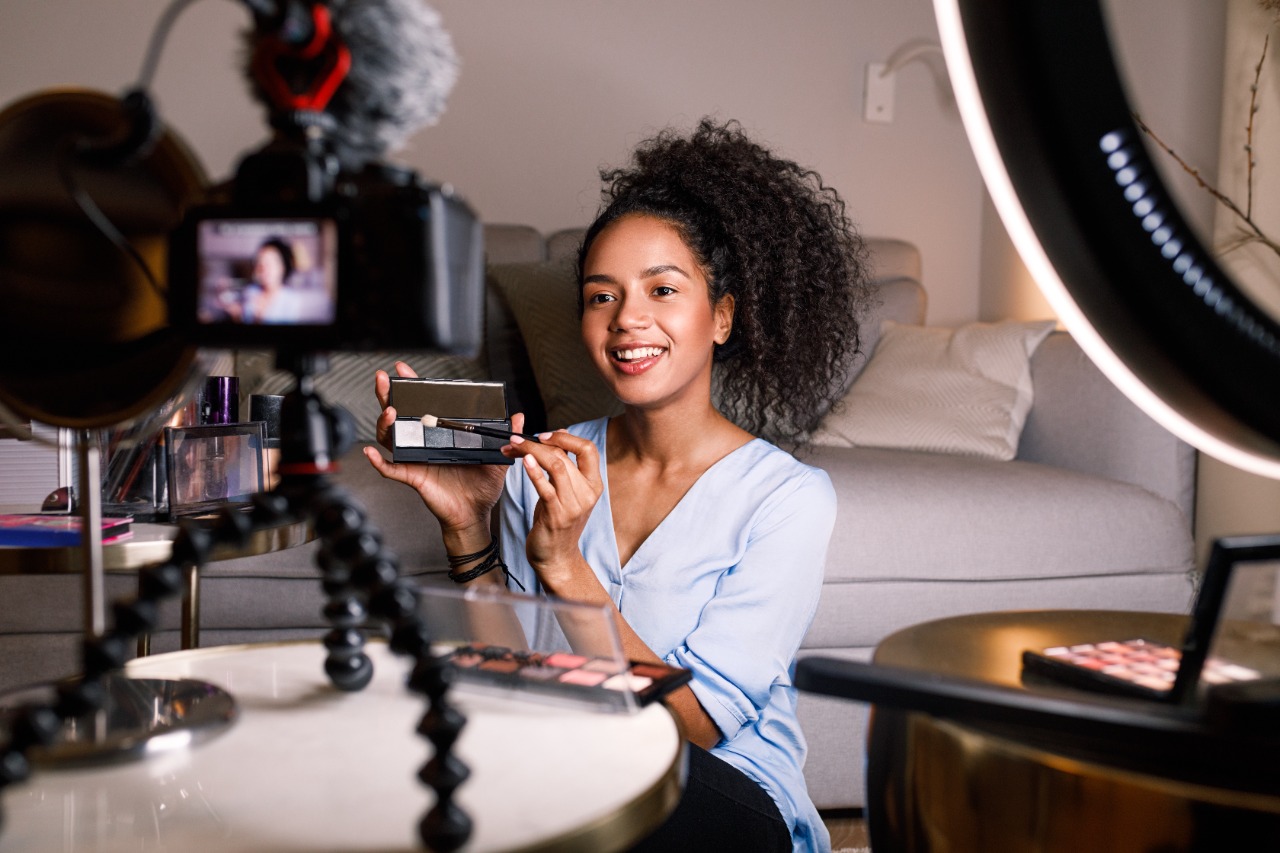 Seamless Integration with Seller Central
Your Amazon Seller Central account and the Amazon Mobile App for Product Photography are intended to work together without interruptions. When the pictures have been edited, submit them to your product listings to save time and avoid further transfers or file management. 
Increasing Sales with Stunning Visuals
Product photos that are captivating result in more consumer engagement and better sales. You can now often change your product picture to highlight new viewpoints, features, and variations thanks to the simplicity of the mobile app.
 A dynamic visual shopping experience can help you stay one step ahead of the competition and please your consumers.
Real-Time Feedback and Support
Real-time support and comments are important to Amazon because they care about your success. With the help of the app's real-time support services, you may speak with a member of a team of professionals whenever you have a query or problem. Together, they'll improve your Amazon product photography skills and expand your Amazon brand.
Professional-Quality Images, Hassle-Free
It's simple to take high-quality pictures with the app's simple UI and powerful camera functions. Use the camera features on your smartphone, and let the app instruct you on the optimum lighting, composition, and angle settings. The program does the labour-intensive work for you, so you don't need to be an experienced photographer! 
Editing Made Simple
We are aware that some touch-ups may be necessary to improve product photos. Amazon has included robust editing features in the software because of this. With the help of the same software, you can perfectly hone your photographs with tweaks to the brightness, contrast, filters, and cropping choices.
Read More: Product Photography for Amazon Listings: Exploring Flatlays to 360-Degree Shots
 Accelerate Your Success with Lightning-Fast Performance
Understanding the value of mobile page performance and optimizing load times can help you increase your success on Amazon, create a lasting impression on mobile buyers, and lower bounce rates. 
Adopting the Need for Speed
The need for pages to load instantly increases as mobile shopping habits grow. We explore the impact of mobile page speed on customer behaviour and its pivotal role in determining a successful Amazon shopping experience.
The Importance of Mobile Optimisation for Improving Search Results 
Page performance and mobile optimization go hand in hand. Learn how improving your Amazon listings for mobile may boost your exposure and search rankings, ensuring that your items are available when and when your consumers need them. 
Mobile Page Speed Is Crucial 
The key to success is moving quickly and furiously. The importance of mobile page speed for customer happiness, conversion rates, and, ultimately, the expansion of your Amazon business are discussed in detail.
 Assessing the Effects of Slow Mobile Load Times 
Slow mobile load times might have costly repercussions. We demonstrate how slow performance increases bounce rates, less Engagement, and lost opportunities to draw in mobile shoppers. 
Winning with Quick Load Times in the Race Against Bounce Rates 
Although bounce rates are a formidable foe, quick load times will help you prevail. We offer practical tips for improving the speed of your Amazon listings, lowering bounce rates, and maintaining client interest.
Handling Mobile-First Design to Achieve Fast Load Times 
Your secret weapon for quick performance is a mobile-first design approach. Learn how to use responsive pictures, mobile-friendly layouts, and practical coding techniques to provide mobile customers a smooth experience. 
 Tools for Mobile Optimisation and Performance 
Testing Successful judgments are informed by data. We examine mobile optimization and performance testing tools that may help you pinpoint problem areas, optimize load times, and outperform the competition.
High Impact, Low Load Time Image Optimisation for Mobile 
While photos must be optimized for smartphones, visuals are still crucial. Learn how to entice mobile customers by striking the ideal mix between powerful images and rapid loading speeds. 
 Making Use of Content Delivery Networks and Caching 
You have allies in the speed race through caching and content delivery networks (CDNs). We describe how to use these technologies to ensure your Amazon listings load quickly everywhere.
 Elevating Your Amazon Shopping Experience
One-Click Ordering: Instant Reward at Your Fingertips 
Time is of the essence, and Amazon is aware of this. Customers may finish their purchases with a single touch thanks to the ground-breaking "One-Click Ordering," which eliminates the need for repetitive data entry. 
This blazing-fast function speeds up the checkout process, enabling you to experience instant satisfaction and deliver the things you want directly to your door. 
A World of Options for Trusted Mobile Payments
 In the realm of e-commerce, trust and safety are essential. By providing a variety of secure payment methods, Amazon's Mobile Checkout UX places a high priority on security. Customers may select the best option, protecting with each purchase, from Amazon Pay to popular credit cards and digital wallets.
Streamlining Your Delivery Process for Happiness
The Mobile Checkout UX goes beyond just making a payment. With real-time shipment updates and tracking data, Amazon ensures you are informed at every stage of the process. 
The platform tells you about scheduled and next-day deliveries, enhancing the anticipation of getting your products and assuring unmatched customer happiness.
Simple Returns: Trust in Every Purchase
Amazon is devoted to ensuring customer pleasure, including returns. Returns are now easier to start, thanks to Mobile Checkout UX. Customers may initiate returns using the mobile app should a product fall short of expectations, expediting the procedure and fostering confidence in every transaction.
Unlocking the Power of Seamless Connection
Driving Mobile Traffic from Social Platforms
Social media sites are virtual hotspots brimming with prospective clients. Thus, they may be used to drive mobile traffic. Take advantage of this chance by creating content that appeals to your target audience. 
Share eye-catching product images, client success stories, and enticing deals to get their attention. Ensure your social media postings have direct links to your Amazon product pages so customers can easily buy on their mobile devices. 
Use mobile-friendly landing pages to improve Amazon user experience, reduce bounce rates, and boost conversion rates.
Utilizing Social Media for Mobile Engagement
Mobile-friendly content that engages your audience is essential for successful social media integration. Ensure your posts, photos, and videos are optimized for mobile viewing, as mobile devices dominate social media usage. 
Engage your audience with live videos, interactive polls, and tales that promote community building and real-time interaction. Respond quickly to messages and comments so that you interact with consumers on their chosen mobile platform and create long-lasting relationships. 
A Way to Succeed in the Mobile-Social Space
 Utilize customer data to tailor your social media and mobile strategy. To provide individualized experiences, get essential insights about client preferences, hobbies, and purchasing habits. 
Customize your mobile promotions and social media posts to each person's intentions to make them more relevant and increase consumer loyalty. Building trust and increasing the possibility of recurring business with your consumers is accomplished by making them feel noticed and understood. 
Utilizing Mobile-First Social Advertising
Make Mobile-First Social Media Advertising a Priority to Increase Amazon Sales. Create eye-catching, mobile-optimized advertising that captures people's attention as they navigate their feeds. 
Use clear calls-to-action in your brief and compelling ads to entice consumers to click through and browse your Amazon storefront. To connect with the most appropriate audience groups for your products, use the audience targeting capabilities offered by social media sites. 
Integrating Mobile Social Commerce
 Utilize mobile social commerce to enable your clients to make purchases straight from your social media profiles. Reduce friction between discovery and purchase by utilizing Amazon's social shopping capabilities to help frictionless transactions. 
Encourage customers to post about their shopping adventures on social media, creating user-generated content that may expand the reach and influence of your business.
 Igniting Holiday Sales on Amazon
The Christmas season offers Amazon sellers an ideal opportunity to boost sales and interact with a large audience of motivated customers. Understanding mobile tactics for seasonal campaigns is crucial to stand out in the crowded Amazon marketplace, where mobile devices dominate online purchasing.
Tis the Season for Mobile Strategies
The holiday season is a busy time for online shopping, and consumers who want ease and speedy transactions turn to mobile devices. As an Amazon seller, ensure your mobile listings are optimized for a smooth customer experience. 
Create mobile-friendly listings that engage with your target audience, from captivating product photos to text focused on the holidays. Use responsive design to adapt to various mobile screen sizes so that your listings look great on any device.
Using Holiday Creativity to Captivate Customers
The joy of the holidays is all about sharing happiness and creating a festive environment. You can embody this mood by adding positive creativity to your mobile listings. Include merry holiday banners, joyous symbols, and seasonal pictures that make you feel joyful. 
Create product names and descriptions using holiday-themed Amazon keywords to increase the visibility of your listings to consumers looking for presents for the season.
Mobile Visuals that Dazzle
As customers scan through their mobile devices, appealing images are essential in grabbing their attention. 
Use stunning, captivating pictures that best represent your items. Include lifestyle pictures to assist customers in visualizing your things as the ideal present or complementing their joyous festivities by showing how they improve the vacation experience.
Personalization for a Memorable Holiday Experience
 Holiday customers want a personalized touch, and mobile listings are a great way to provide that. Adapt your product suggestions based on consumer information, past purchases, and browsing habits. Use dynamic pricing to provide one-time specials and offers that increase urgency and boost conversions.
Mobile-Friendly Call-to-Action
Use call-to-action buttons responsive to mobile devices to guide holiday consumers through purchasing effortlessly. Ensure clients can easily follow them from browsing to checkout by ensuring they are visible and easy to use. 
Improve consumer happiness by streamlining the mobile checkout experience and providing one-click ordering to remove obstacles.
Conclusion
The mobile paradox is ultimately a call to embrace the seemingly endless opportunities of success powered by smartphones. You'll open up a world of opportunity, increase your reach, and take your brand to new heights as you make your Amazon listings more appealing to smartphone users. 
Enter the world of mobile-centric excellence now, and let the smartphone's power open the door to a day where every purchasing experience is simple, enjoyable, and unforgettable. Accept the mobile puzzle and use it to your advantage to succeed in the fascinating world of e-commerce. Here's to endless success in the future, and happy optimizing! Contact us to make your listings stand out in the crowd. 
Hi there! I'm the content marketing and branding specialist for AMZ One Step. I work hard to create engaging and informative content that helps our readers learn more about Amazon selling and how to make the most of their businesses. I love spending time with my family and exploring literary works when I'm not writing or working on projects.